Elasticizer Therapies
Egyptian Jasmine & Mandarin (1000ml)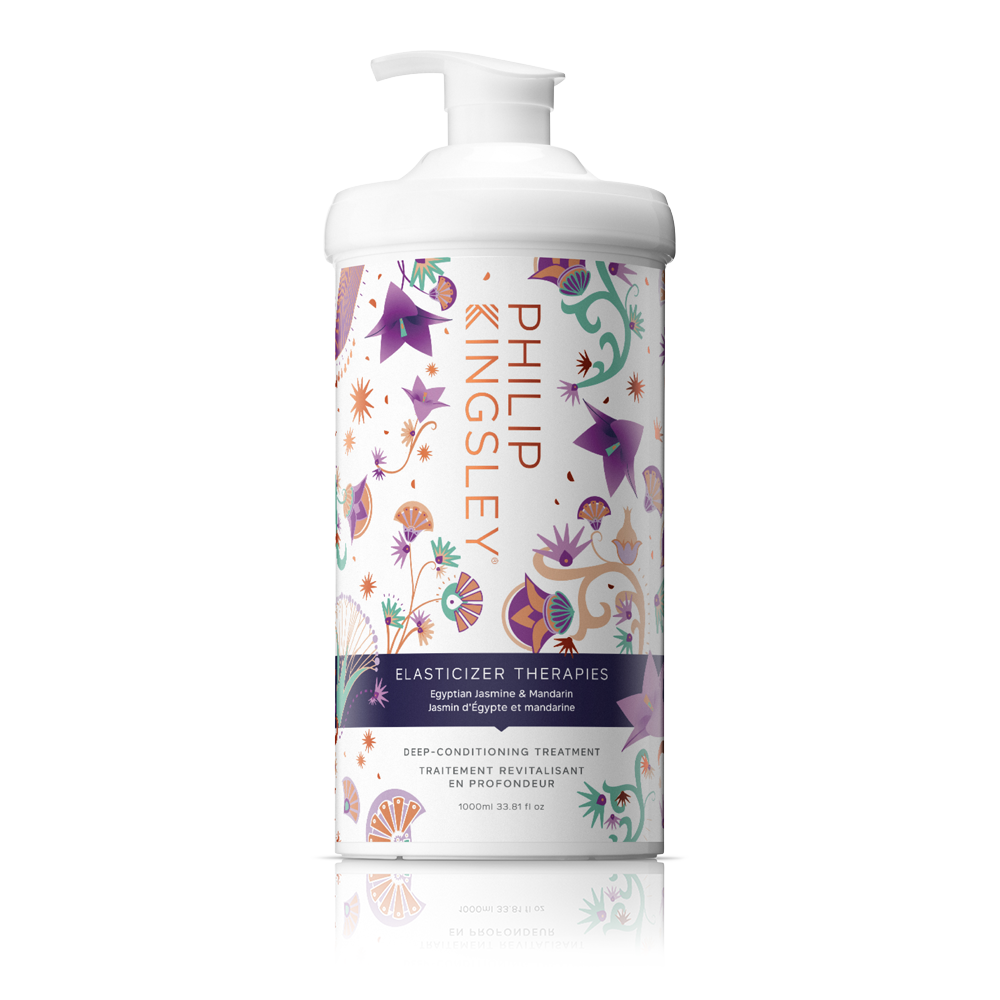 The original cult product
The Proven Answer to Dry Hair
Revive your mind and body with the uplifting fragrance of Egyptian Jasmine and Mandarin Elasticizer. The perfect wake-me-up beauty ritual, leaving you with a bounce in your hair, and your step. Expertly blended for an uplifting boost; the distinctive floral notes of Jasmine inspire harmony and optimism, while zesty Mandarin revitalises, encouraging feelings of joy and vibrancy.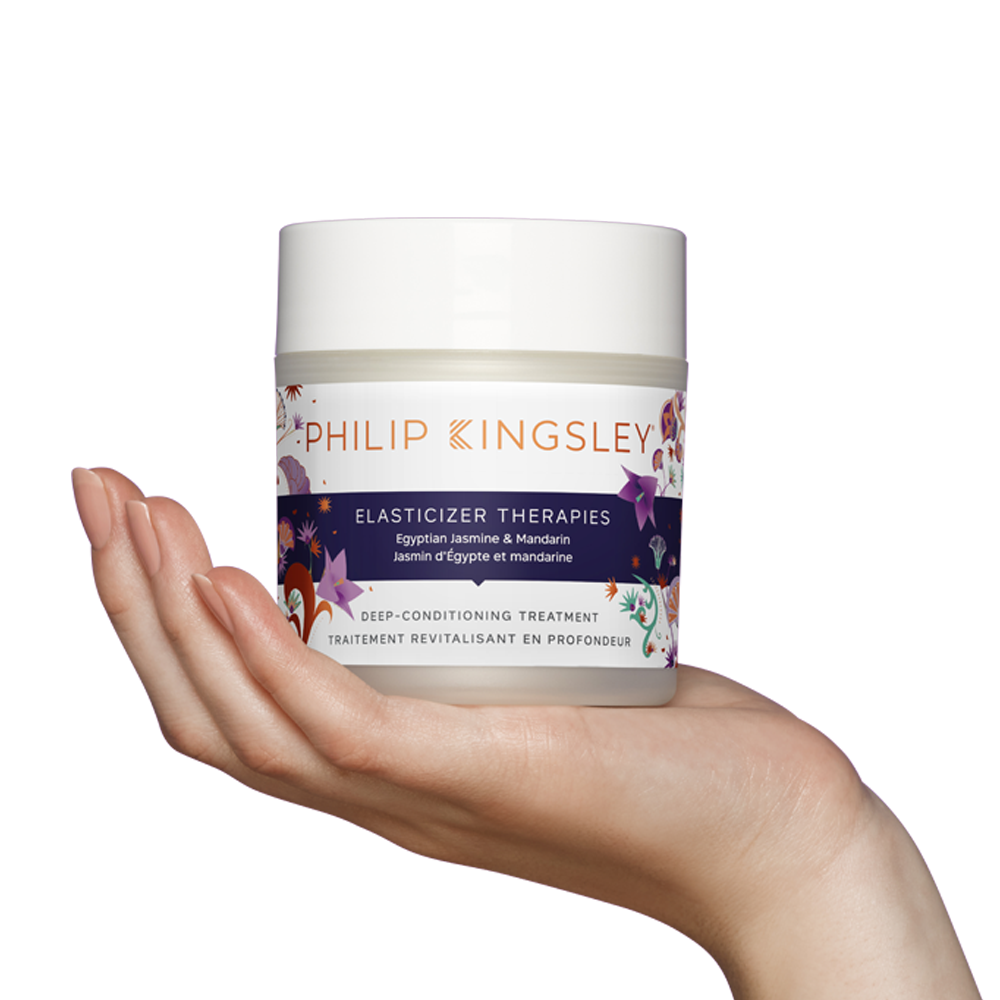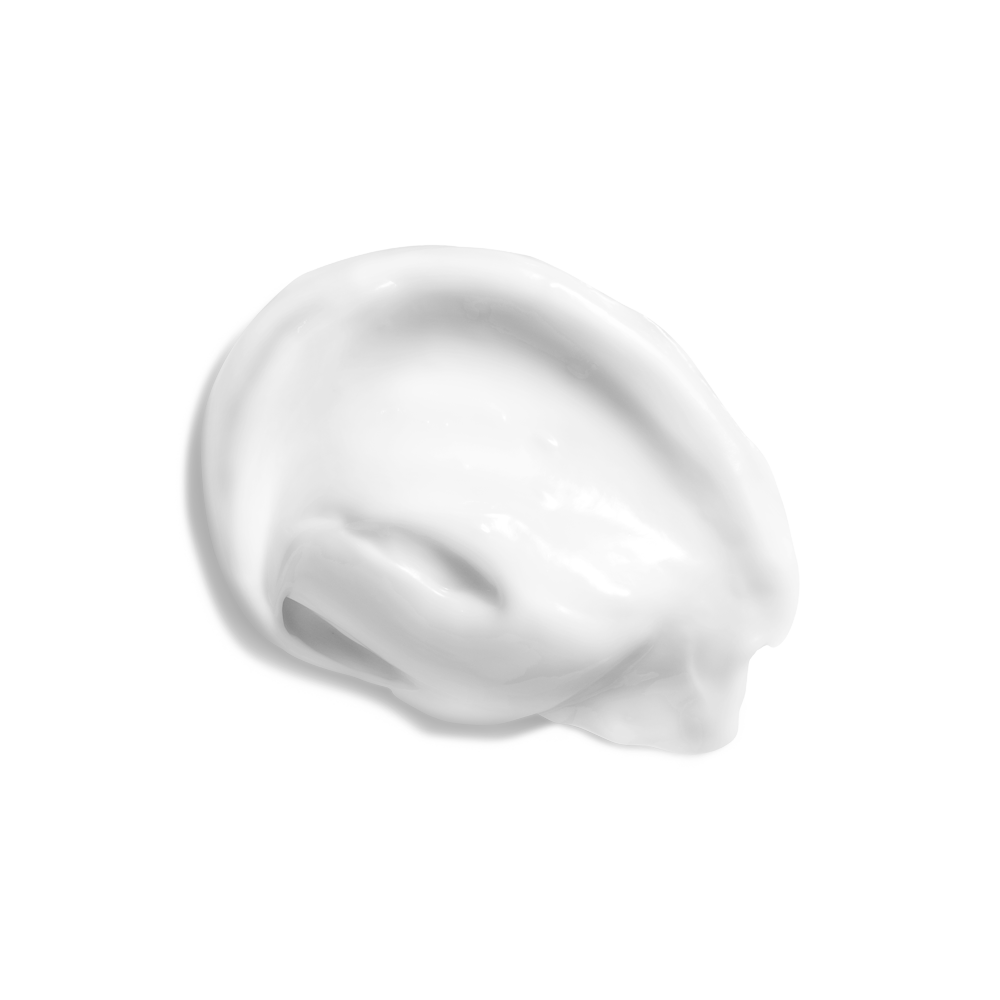 Hydrolyzed Elastin, Castor Oil, Olive Oil & Glycerin
Hydrolyzed Elastin ensures your hair breaks less, by providing stretch and strength, while Castor Oil and Olive Oil rehydrate your hair to make it look shiny and healthy.
The Elasticiser is very easy to apply. Watch our step by step video or read our application instructions courtesy of our very own trichologist, Anabel Kingsley.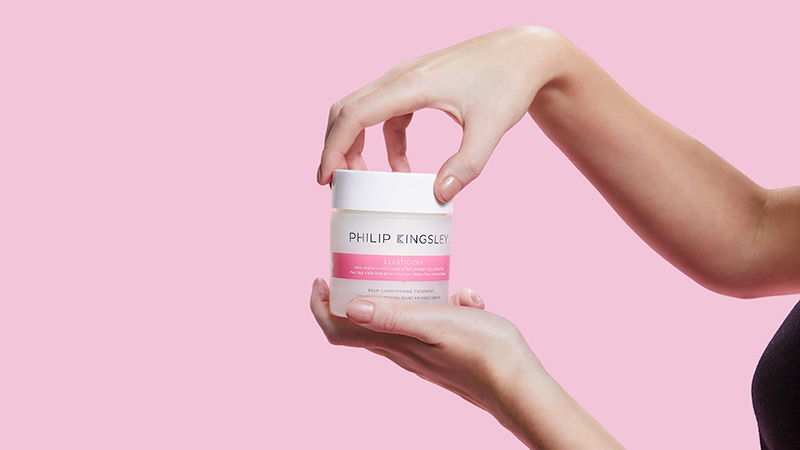 Frequently Asked Questions
We answer some common queries about Elasticizer.
If you have more questions you can submit a question below or visit our Help Centre to speak with our Customer Care Team.
Elasticizer is best used regularly, so most people benefit from treating themselves once or twice a week. You will see immediate results from the very first use – but the longer you use it, the better hair will become over time.
Our tip is to start with a small amount and add more if you need it. If you feel the Elasticizer is really sinking in and visibly disappearing, then keep applying more until your hair feels slippery and covered. You can't use too much! Your hair will only absorb as much as it needs, and you'll be shampooing away any excess. The more out-of-condition and dry your hair is, the more Elasticizer it will drink in.
You can! If you are someone who prefers to shampoo in the morning, then you might find it is more convenient to apply Elasticizer before bed. It's a good idea to wrap your hair in a microfibre turban overnight to keep it nice and secure. Then rinse well, shampoo and condition as normal the next day. If you have fine hair, shampoo twice.
Elasticizer is designed to be shampooed away, so for most hair types it is too heavy to be simply rinsed off. However, those with very curly hair sometimes feel it works well when used as a post-shampoo conditioner, and can really tame and smooth frizziness.
Reviews & Questions
What our customers say...