Intensely hyrdrating partners for dry hair
All of the hair repair & moisturising benefits of Elasticizer, now in a super-charged duo with Elasticizer Booster designed to boost, enhance and prolong the hailed, deeply hydrating effects in-between weekly Elasticizer treatments.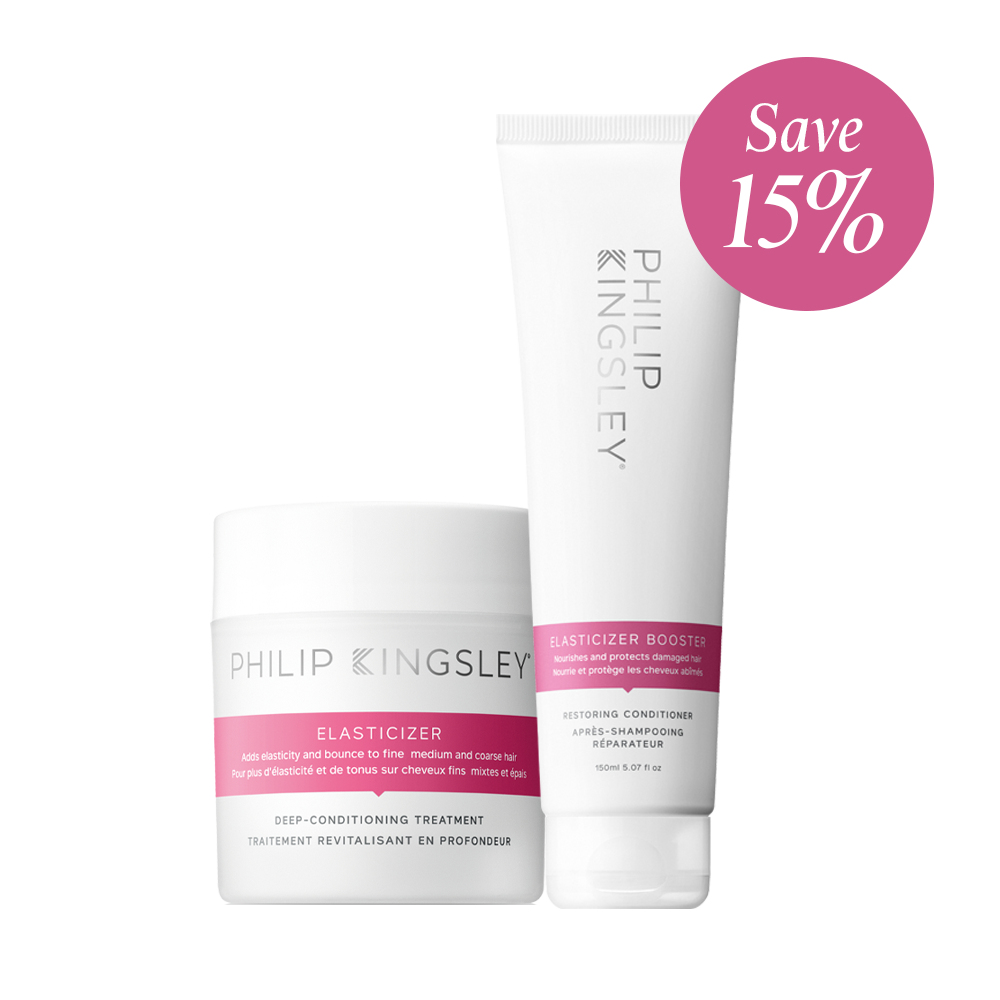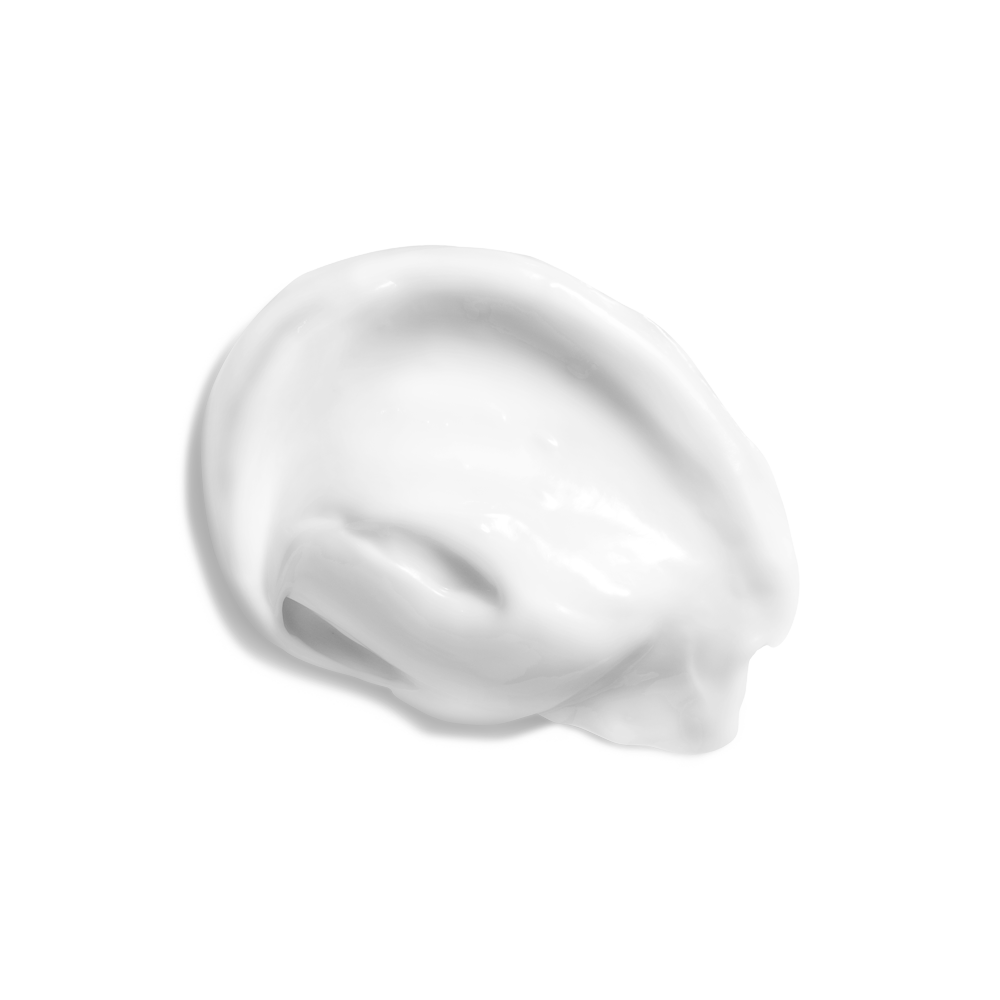 Hydrolyzed Elastin, Castor Oil, Olive Oil & Glycerin
Hydrolyzed Elastin penetrates the hair shaft and increases elasticity while Olive Oil moisturises and makes hair look shiny. Chia Seed Extract protects from hair weakening after exposure to chemical processes.
Use Elasticizer weekly for best results and Elasticizer Booster in-between treatments.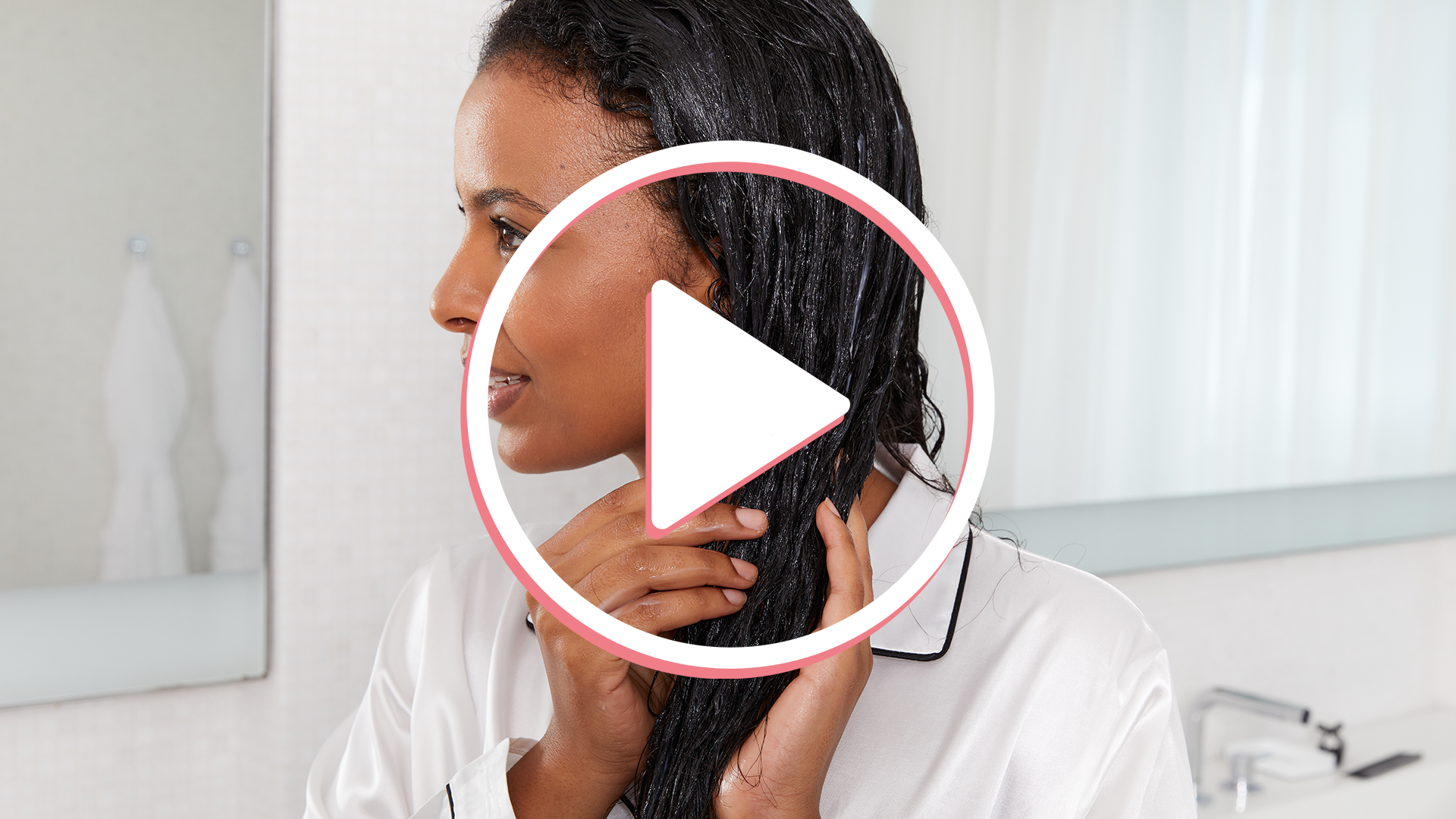 A hair miracle in a bottle! The difference in the condition of my hair is phenomenal & this was noticed & complimented on by many.
Frequently Asked Questions
We answer some common queries about Dry Hair Heroes Duo.
If you have more questions you can submit a question below or visit our Help Centre to speak with our Customer Care Team.
You can! This miracle hair mask can be left in for 10-20 minutes or kept on overnight for maximum results. If you are someone who prefers to shampoo in the morning, then you might find it is more convenient to apply Elasticizer before bed. Simply apply the deep conditioning treatment and wrap your hair in a microfibre turban overnight to keep it nice and secure. Then rinse well, shampoo and condition as normal the next day. Frequent use will lead to healthier looking hair with less breakage, allowing you to achieve salon-level results from one at home hair treatment.
Elasticizer treatments are best used regularly, so most people benefit from treating themselves once or twice a week. You will see immediate results from the very first use – but the longer you use it, the better hair will become over time. Elasticizer Booster can be used daily in-between Elasticizer treatments. 
9 out of 10 agreed hair felt NOURISHED after 1st use of Elasticizer Booster*
9 out of 10 agreed hair felt SOFTER after 1st use of Elasticizer Booster*
9 out of 10 agreed their hair looked HEALTHIER after 2 weeks use of Elasticizer Booster*


*INDEPENDENT USER TRIAL RESULTS, AFTER ONE USE.




**INDEPENDENT USER TRIAL RESULTS, AFTER 2 WEEKS USE
Reviews & Questions
What our customers say...