TREATING MEN'S HAIR LOSS, seriously
MEN'S HAIR LOSS ISN'T ALWAYS STRAIGHTFORWARD
There are many different types - from general thinning to receding hair lines - and no one-size-fits-all solution, which is why we don't treat it that way. When it comes to tackling hair loss, hair thinning and the early signs of male baldness, our holistic approach takes into consideration the host of lifestyle factors that can affect how the hair and scalp behave, to get straight to the root of the cause. We've helped over 50,000 Clients in our Clinics and our expert, results-led care is tailored to every individual. We'd love to help you next.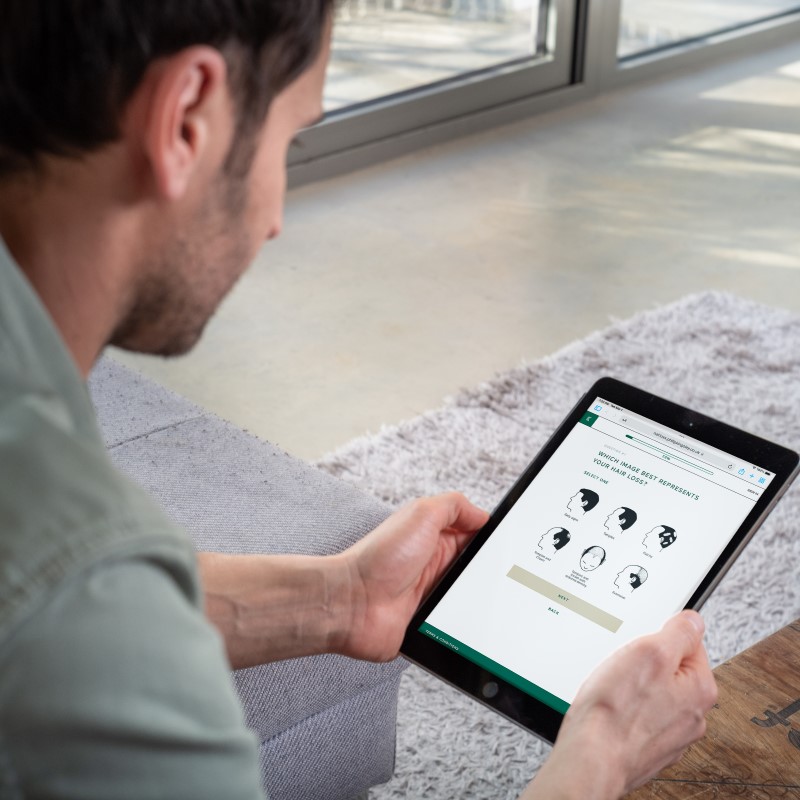 Hair loss in males is more common than you'd think
Male Pattern Hair Loss (MPHL) is the most common hair loss condition in men, accounting for nearly 90% of cases. This is caused by the hormone DHT, which weakens and shrinks the hair follicles, meaning they start to produce increasingly shorter, finer hairs – and ultimately makes them unable to produce hair. The good news is, effective treatments available that can stop, and in some cases, even reverse MPHL.
Our premise is simple: a direct, discreet subscription service that targets and treats the symptoms of hair loss you're facing, without any judgement. Simply complete our online assessment to give us a more detailed picture of your symptoms, and we'll be in touch to put the rest into practice.
Alternatively, if you'd prefer to talk to one of our world-leading Trichologists at our Clinic, let us know and we can make that happen. Book a Consultation with a member of our team today to explore your options.
RAPID OR PATCHY HAIR LOSS
If your hair is falling out in clumps or you have noticed increased levels of shedding, you may be experiencing a different type of hair loss. Whatever your symptoms, we can help. As well as Male Pattern Hair Loss, we also help to manage a plethora of other hair loss conditions, including:
Telogen Effluvium
Alopecia Areata
Traction Alopecia
Scarring Alopecia
Thyroid Conditions
Trichotillomania
Hair loss from cancer treatment such as Chemotherapy and Radiotherapy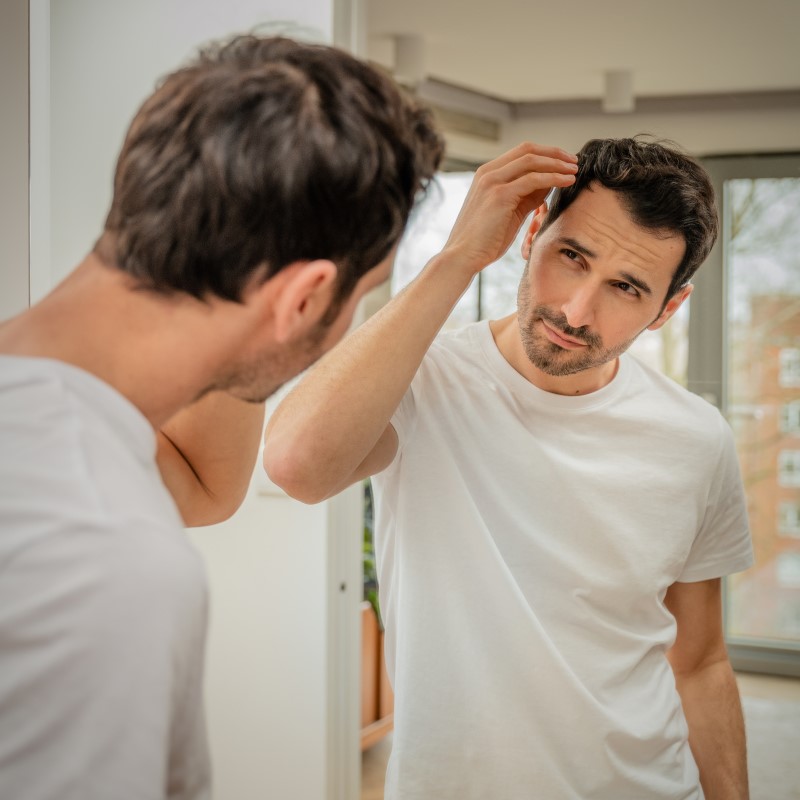 There are many causes of hair loss in males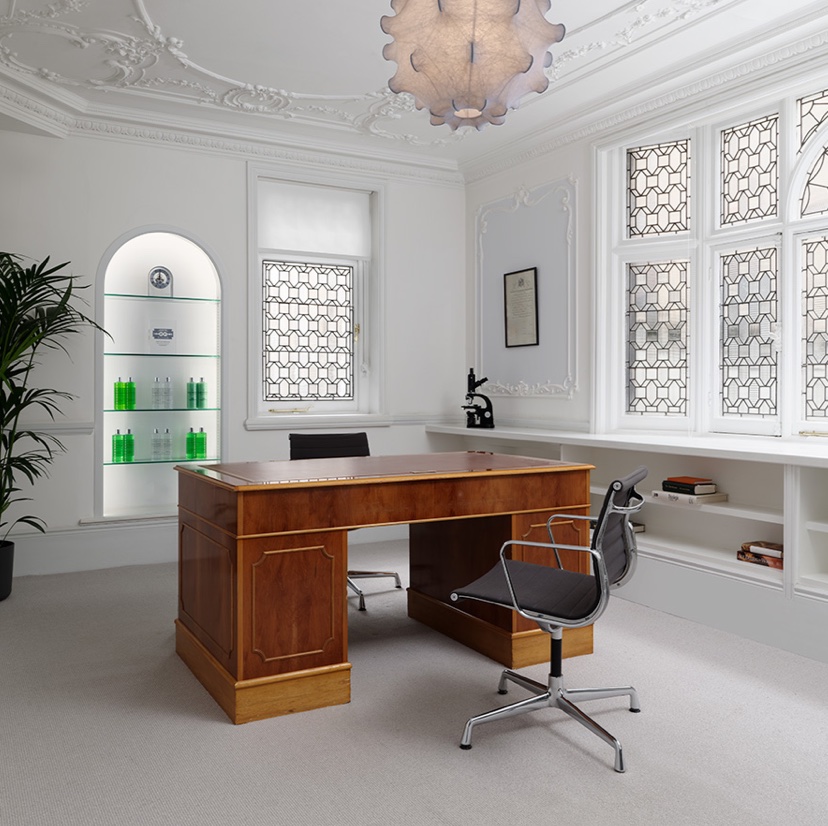 Our trichologists can help you understand what's causing your hair loss
CAUSES OF MEN'S HAIR LOSS
Whilst MPHL is largely a genetic condition, other signs of hair loss can be triggered by a range of lifestyle factors relating to the state of your overall health. Hair loss is not solely related to ageing either; many of our Clients are in their late teens, 20s and 30s.
There are many different types of hair loss, and the condition can be onset by a range of factors — including stress, nutritional deficiencies, genetics, medications and autoimmune conditions. This is why a personalised Consultation with one of our Trichologists is the best way of identifying what may be causing your hair loss, so you can begin the appropriate treatment right away.
Some triggers include:
Protein deficiencies
Hormone changes or deficiencies
Stress
Fever
Medications
Trichotillomania
Thyroid conditions
COVID-19
"It's no understatement to say that Philip Kingsley products - and the consultations - have turned my hair around."