Every product we formulate has the same care put into it as if we were making it especially for a loved one. Similarly, each piece of advice we give comes from a place of genuine care, understanding and expertise."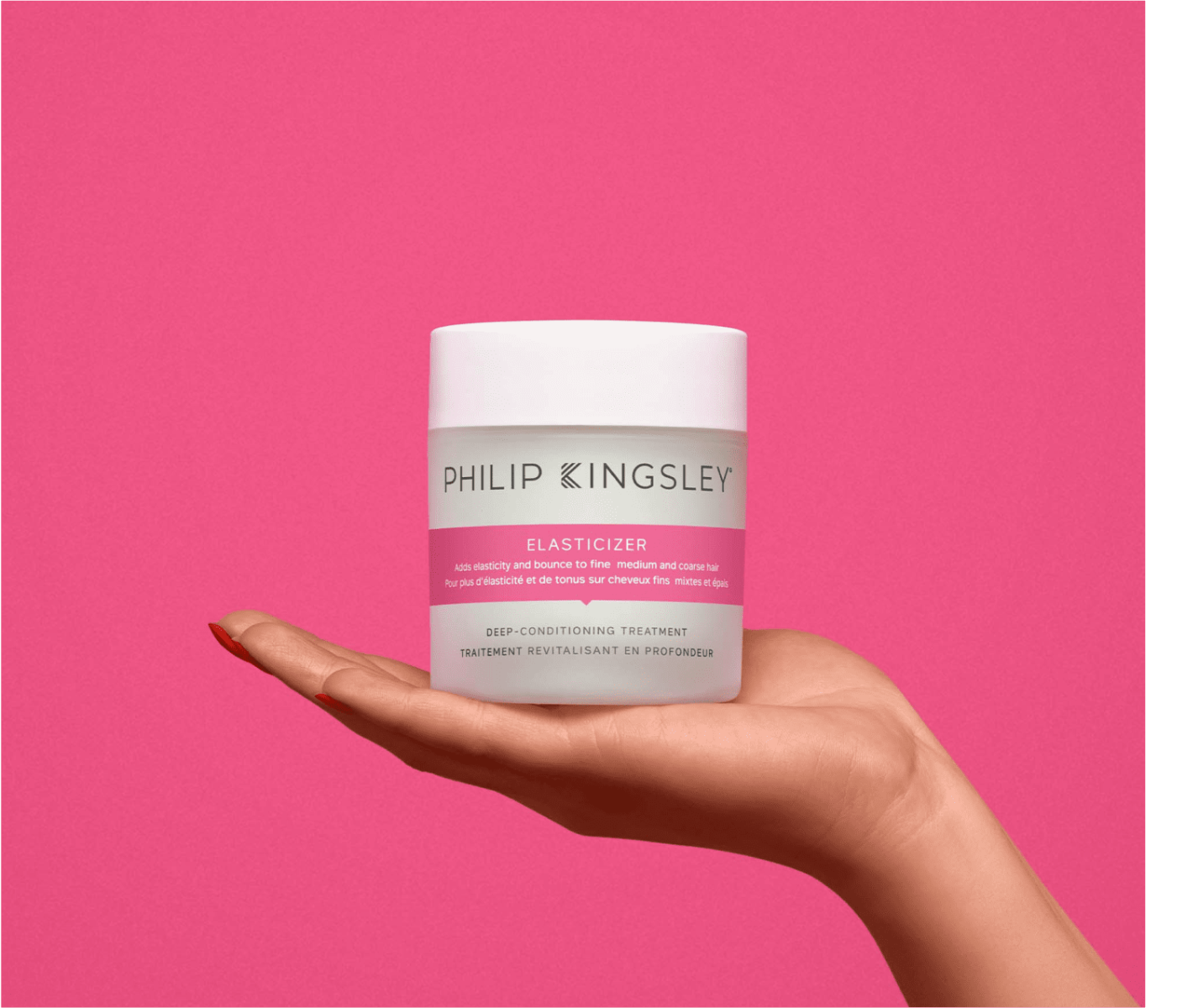 "Every product we formulate has the same care put into it as if we were making it especially for a loved one. Similarly, each piece of advice we give comes from a place of genuine care, understanding and expertise."
WHY CHOOSE PHILIP KINGSLEY?
Scientifically-formulated hair products & treatments from celebrated Trichologist Philip Kingsley. 1000's of 5-star customer reviews, free delivery & 20% off your first order when you subscribe.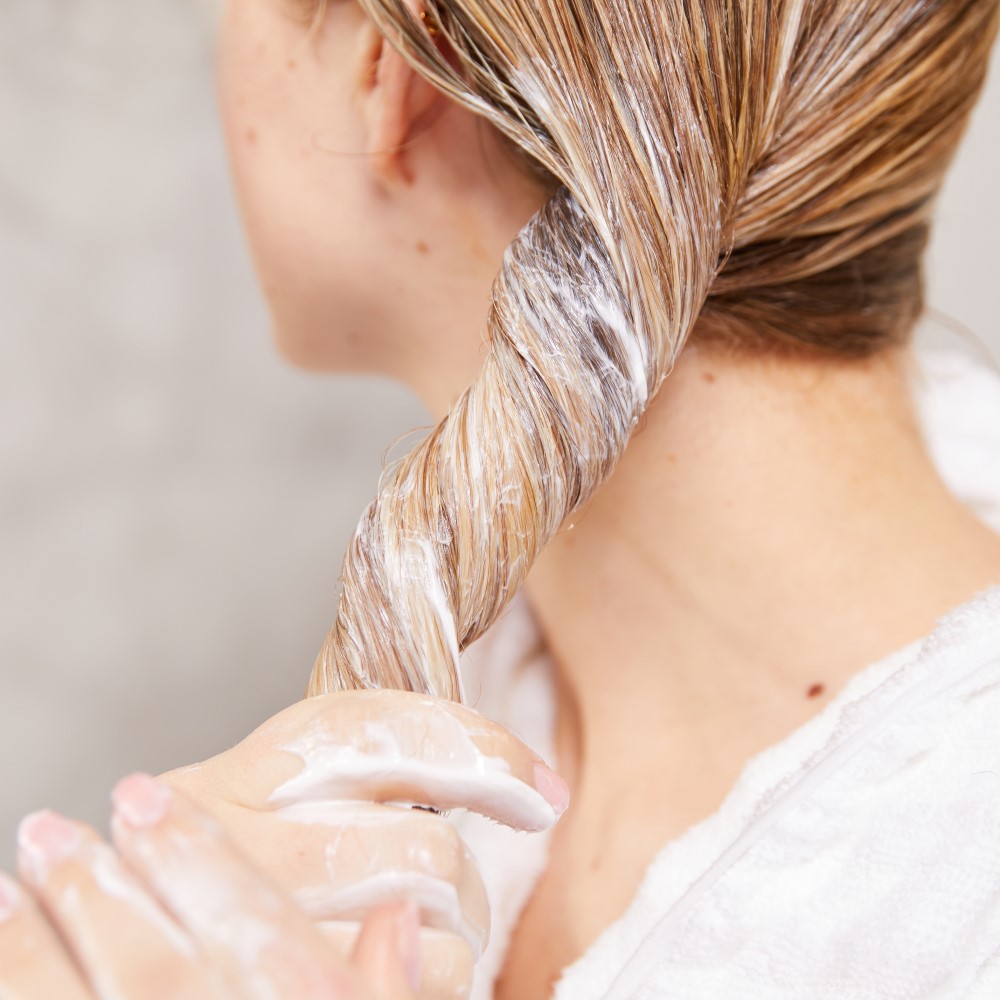 Healthy hair can change your life…
We adopt a holistic approach to hair care, caring for your strands from the inside out. We consider all factors that can impact hair and scalp health, and our products cater to every hair texture. We're here to put a bounce in your hair and your step. 
Excellence in every bottle…
Each one of our products is driven by Trichology. Each formulation is inspired by the real-life hair and scalp concerns we see in our Clinics every day. And each is designed not only to improve your hair's appearance – but to improve its long-term health and strength, too. 
Caring for our planet…
We care deeply about Earth's future. That is why our beautiful new packaging is made from renewable resources, sourced from sugarcane, with a carbon negative footprint. And this is only the first step in our ongoing commitment to our planet.
Resident Experts...
Spearheaded by leading Trichologist and Brand President Anabel Kingsley, our team of world-renowned Trichologists have over 170 years combined experience caring for the hair and scalp, so you know you're in good hands with our Trichologist-approved hair care.

90-Day Money Back Guarantee

Free Delivery on all UK Mainland Orders

Deluxe Samples with every order

20% OFF when you subscribe




Planet-friendly packaging
DON'T JUST TAKE OUR WORD FOR IT...
"Made my long hair smooth and tangle free, much easier to dry and style. Will definitely keep using this fabulous product"
"The deep conditioning treatment was just what my dry, damaged hair needed. It not only conditioned my hair but left it feeling soft, silky and smooth. I would highly recommend this and this will definitely be a staple for me."
"I have very dry bleached hair and this treatment has made such a difference to the way my hair looks and feels. It add moisture without being too heavy. I will definitely be repurchasing."
"My hair is very dry and dead! Elasticizer left my hair feeling soft and shiny and wasn't too heavy or oily "
"This product doesn't feel heavy on the hair and is easy to wash it which is great. It leaves my hair feeling so soft and hydrated which is brilliant, especially because my hair tends to be dull and dry. I also noticed a lovely shine to my hair which I love and it is also easier to manage! "
"My hair is dry and has no elasticity due to bleaching and this treatment done wonder. It is amazing! My hair was so smooth and silky after using it! It was so shiny and looked great! "
"This stuff is simply amazing one in a kind. After first use it left my hair nourished incredibly soft, easy to comb, softness lasts long even after few washes. I just finished my elasticizer and already placed an order. This holy grail will stay forever in my hair routine. Just to compare I've tried lots of other bond building products and it's nothing compared to Elasticizer. Wish I tried this sooner!."
"Elasticizer the best hair mask out there. I feel the difference in my hair if I don't use it as part of my hair wash routine. Try it and you'll never look back!"
"This is the best conditioning treatment I have ever used, made my hair feel so wonderful, shiny and healthy, its now part of my routine,love it! I recommended it to my friends and family and most have tried it and agreed with me"
"At first I was skeptical because I typically stick to my favourites but after trying this product, I definitely understand the hype. It's super easy to use and your hair feels amazing after use! 10/10"
"I was so excited to try elasticizer deep conditioning treatment and I wasn't disappointed. I followed the instructions and let it soak into my hair and work its magic. OMG my hair has never felt so good it's so soft and manageable it is an amazing product ."