Moisture Extreme
Enriching Shampoo (1000ml)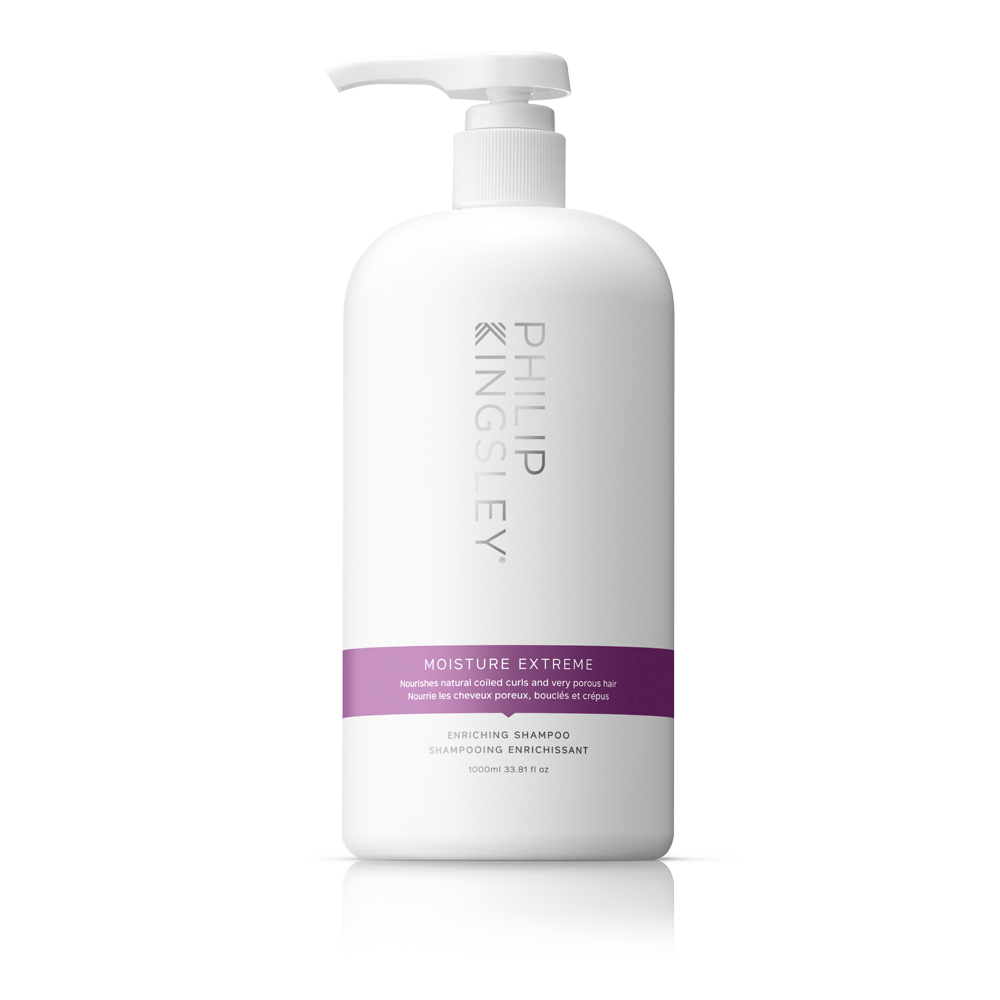 Our most nourishing formula
Nourishes Natural Tightly Coiled Curls
Natural tightly coiled/curly hair is very susceptible to damage and breakage. Our intensely hydrating shampoo gently cleanses fragile hair, using a unique combination of nourishing oils to penetrate and fortify each strand.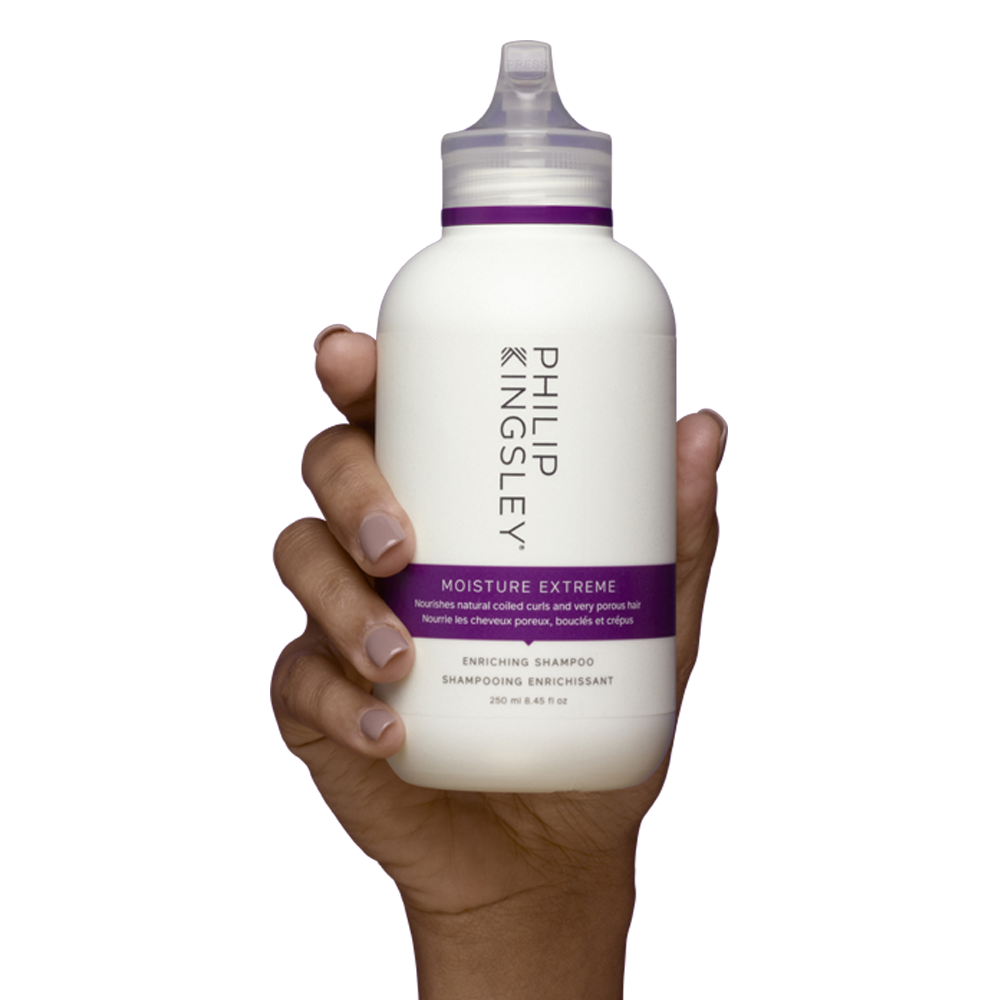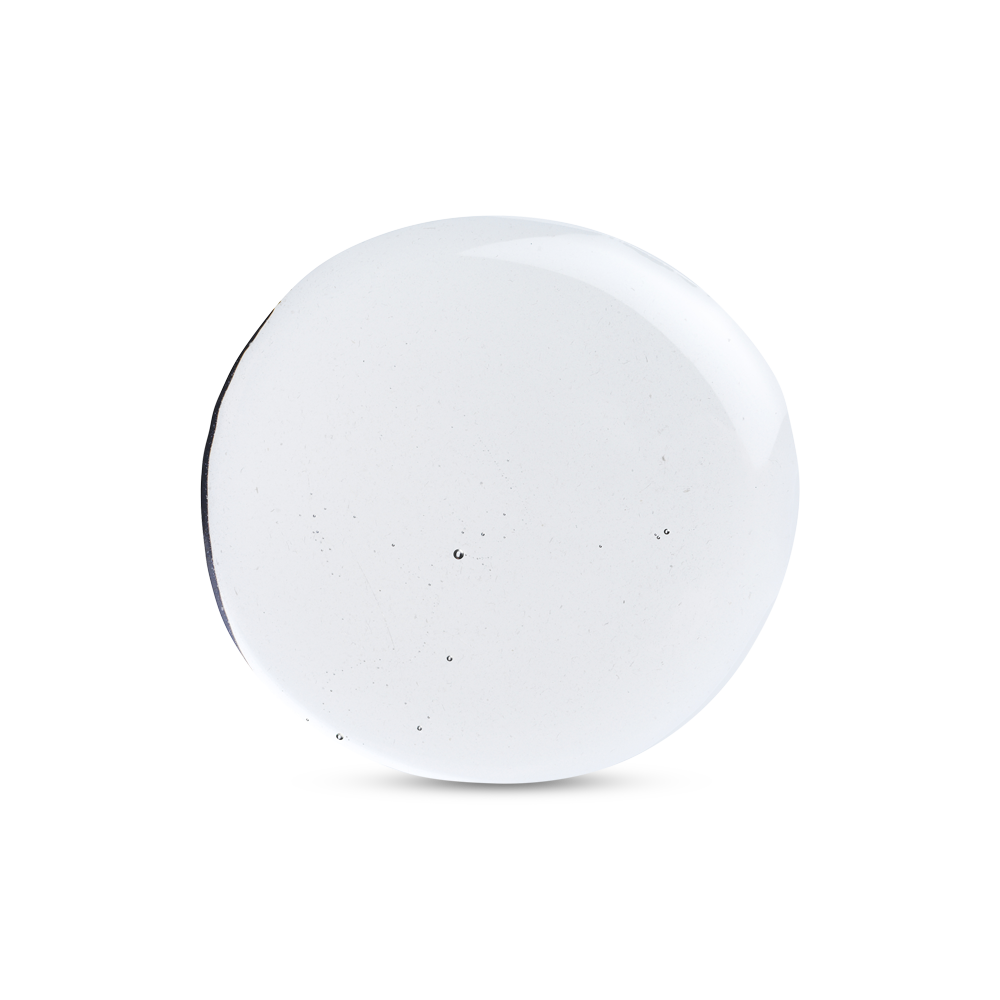 Oligoquat M, Guar and Cocoa Butter
Oligoquat M delivers a surge of moisture and helps repair damaged hair cuticles. Guar, an anti-static conditioning agent, provides control and smoothness. Sodium Cocoamphoacetate, derived from Cocoa Butter, cleanses, conditions and detangles.
Apply our Moisture Extreme Enriching Shampoo to wet hair and lather well with a gentle kneading of the scalp for 60 seconds.

Rinse well and repeat if necessary.

Follow up with the appropriate Philip Kingsley Conditioner and Scalp Toner.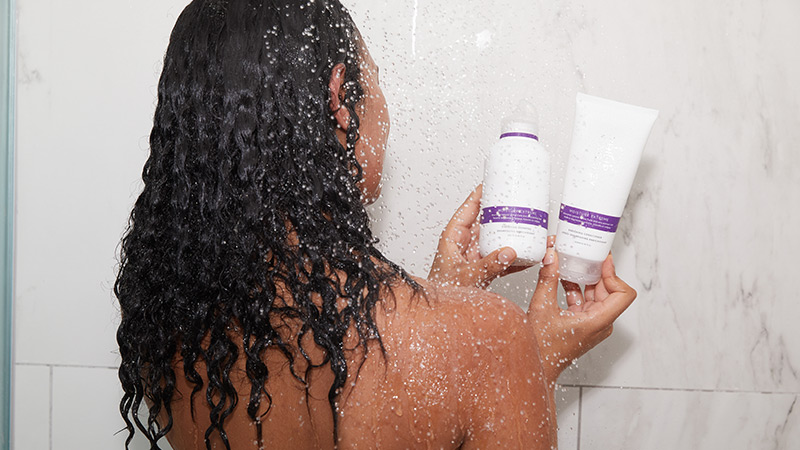 I've been using this for 2 weeks, along with the Moisture Extreme Enriching Conditioner and my extremely dry, damaged, thick and frizzy hair has been transformed into lovely soft, silky, frizz free tresses, plus the damage seems to be improving too.
Frequently Asked Questions
No, we are very proud to say that all of our products are cruelty-free.
You can try our Hair Quiz to find the right product for your hair, or contact one of our online hair consultants.
Reviews & Questions
What our customers say...