Re-Moisturizing
Smoothing Conditioner 75ml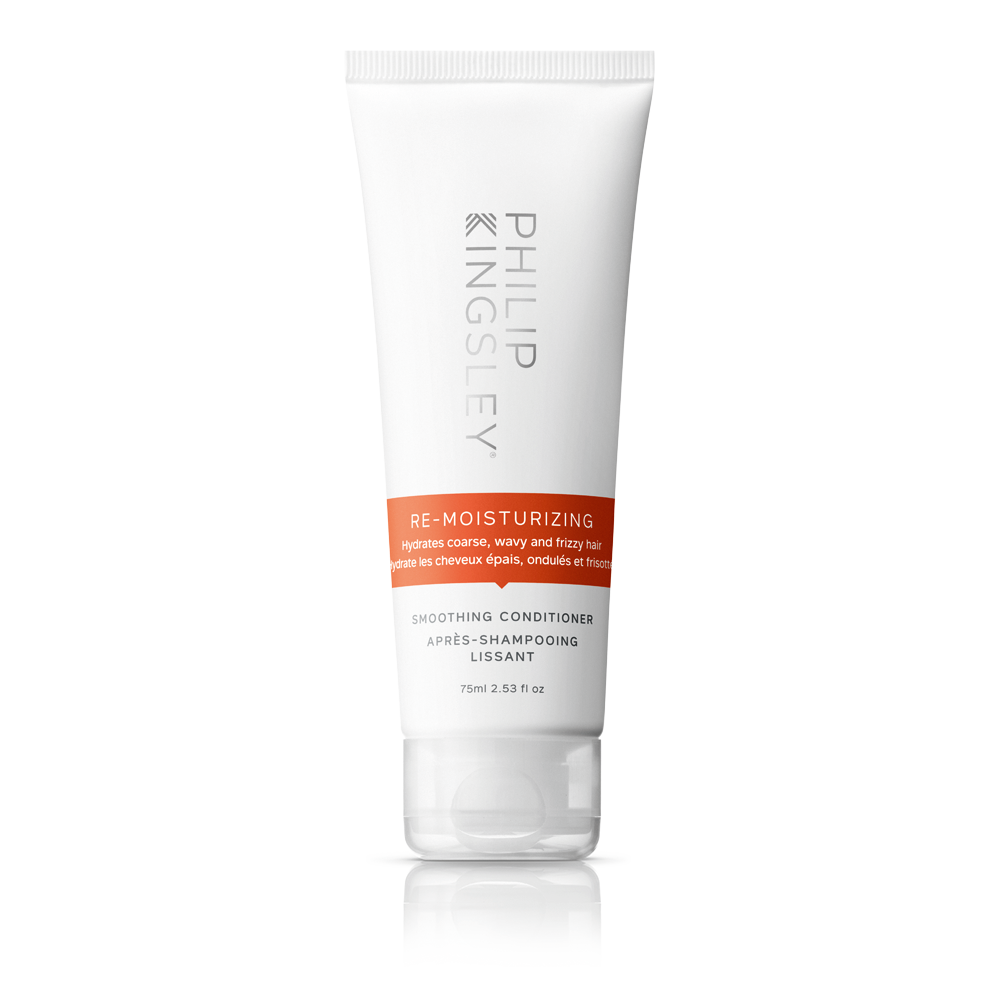 Best for curls and wavy hair
Hydrates coarse, wavy and frizzy hair
Our Re-Moisturizing Smoothing Conditioner has been specially formulated to produce outstanding results for coarse textured, very wavy, curly and frizzy hair types.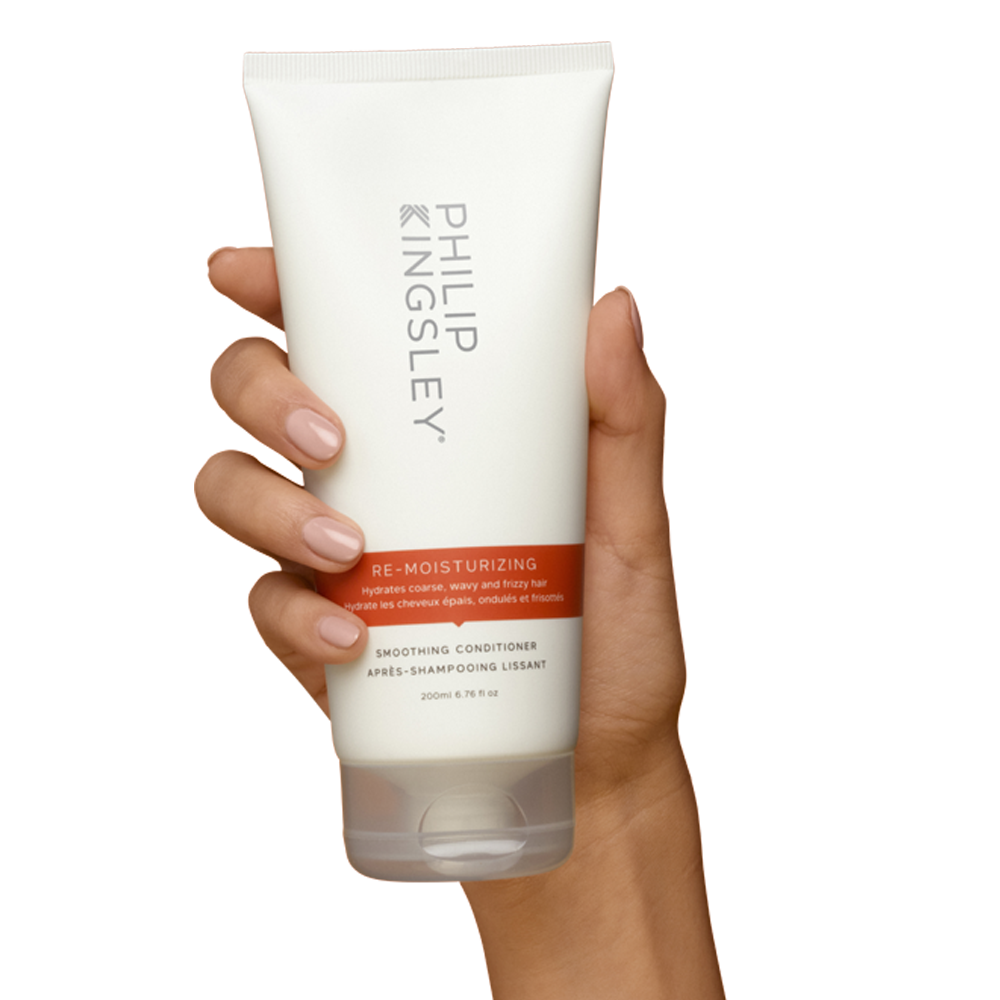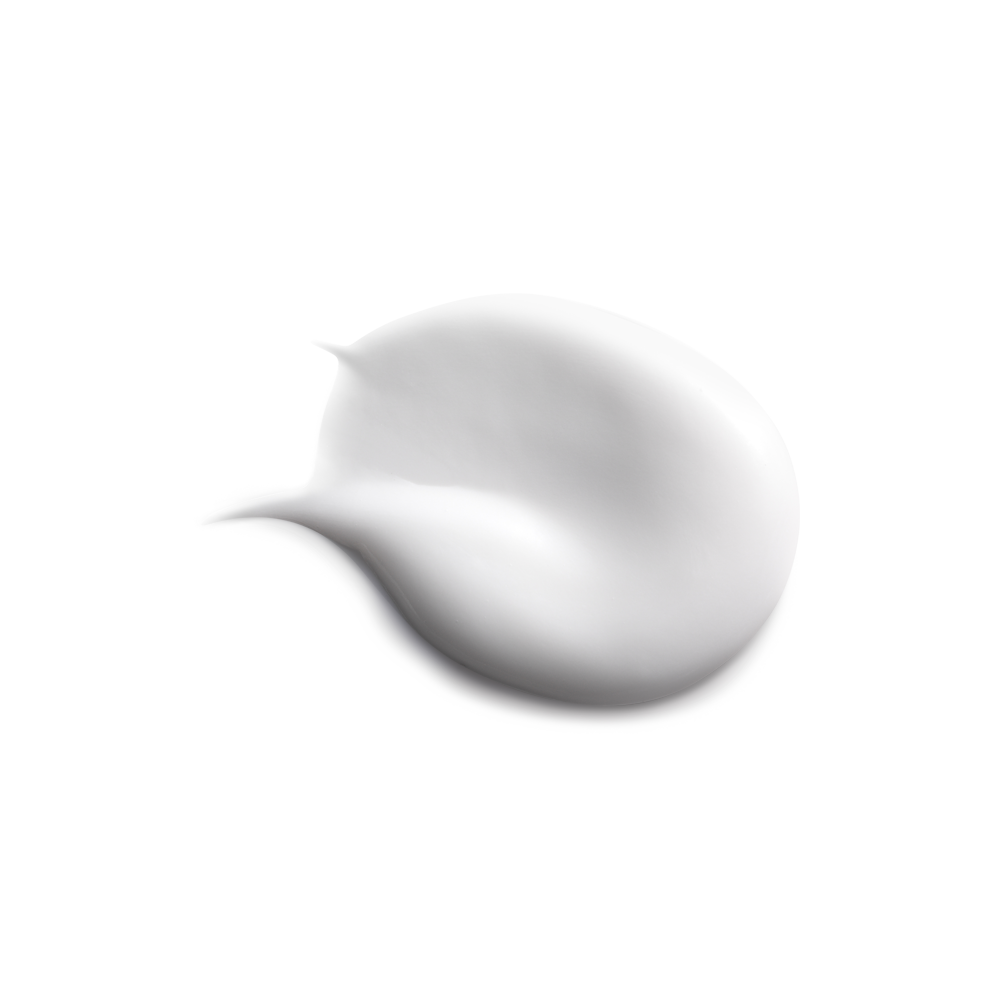 Hydrolyzed Oat Protein to soften your hair's texture, aid moisture retention and hydrate your hair as well as a unique blend of waxes to smooth and moisturise your cuticles, helping achieve a reflective shine.
After shampooing, gently work this hydrating conditioner into your hair, particularly the mid-lengths and ends.
Rinse well and follow with the appropriate Philip Kingsley Scalp Toner.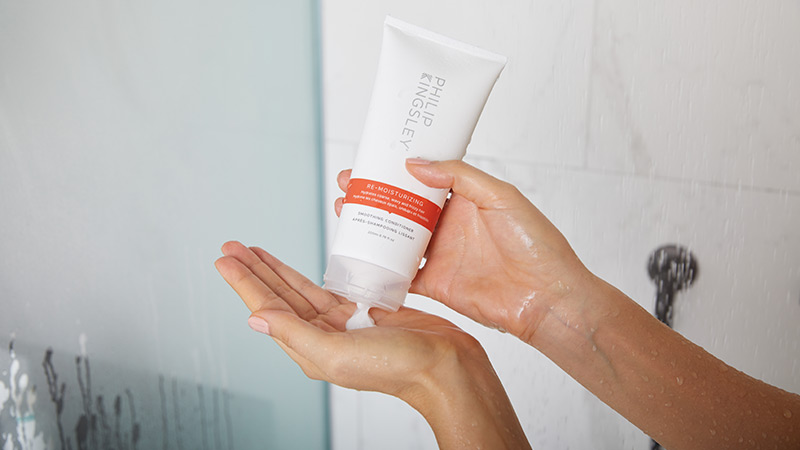 I have fine, curly sometimes frizzy hair. I use this conditioner every day which calms frizz and leaves my hair soft and nourished. My hair isn't typical of what the conditioner is recommended for but works wonders. I've used for a long time now and don't want to use anything else.
Frequently Asked Questions
We answer some common queries about Re-Moisturizing Smoothing Conditioner.
If you have more questions you can submit a question below or visit our Help Centre to speak with our Customer Care Team.
Coarse, or very dry hair.
We recommend you wash and condition your hair daily.
A well-formulated conditioner should work right away, so there is no need to leave it in in for longer than a few seconds. If you have particularly knotty hair, gently comb the conditioner through in the shower before rinsing using a wide tooth comb. Start at the ends of your hair and gradually work up.
Reviews & Questions
What our customers say...