A note from Anabel Kingsley
Happy holiday season to all our wonderful customers!
Christmas is one of my favourite times of year – a love I got from my fantastic father, Philip Kingsley. He adored showering people with presents and entertaining friends and family – not to mention decorating. His collection of Santa ornaments was legendary, and our 15-foot Christmas tree was so thrilling when I was a little girl.
This year, because Christmas is going to be a little bit different for most people, I'm really pleased to be able to share our extra-special, gorgeously designed gift sets to help spread seasonal warmth and joy. Whether your loved ones are near or far, I hope you can show them you care by giving them the personalised gift of great hair.
At Philip Kingsley, our aim is for everyone to have happy, healthy hair days every day of the year. That's why our hair stories are based on fact, not fiction, and beautiful hair isn't just the stuff of fairy tales. I hope you find the perfect gift in our storybook Christmas Collections, and bring a smile to a special person's face.
Wishing you and yours a healthy, peaceful and relaxing festive season.
Love,
Anabel
The Philip Kingsley Christmas Collections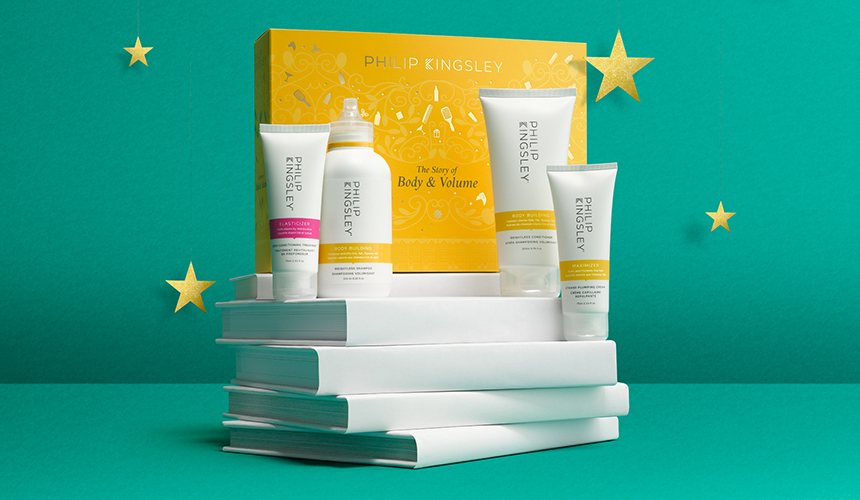 For your fine-haired friend who wants that extra bounce…
Promising lift and bounce to even the finest of hair, our Story of Body & Volume collection contains award-winning hair heroes to keep their tresses in beautiful, fairytale condition with knockout volume.
The Story of Body & Volume
Elasticizer Deep-Conditioning Treatment 75ml
Body Building Weightless Shampoo 250ml
Body Building Weightless Conditioner 200ml
Maximizer Strand Plumping Cream 60ml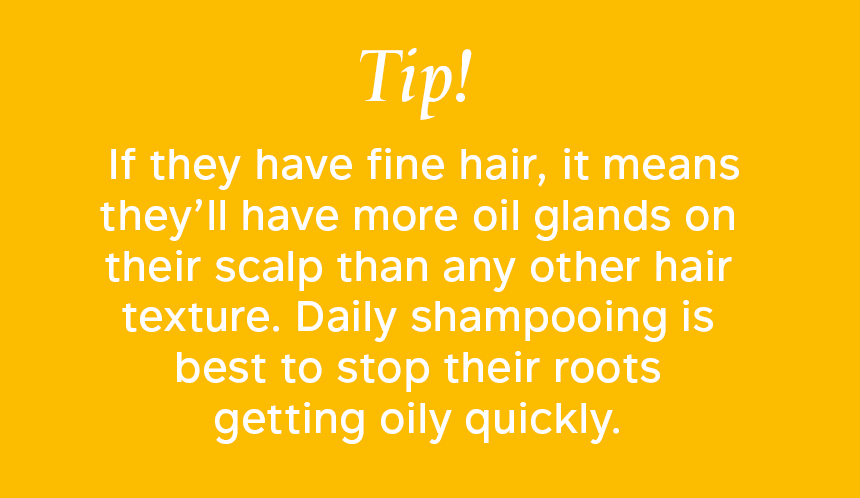 For that special person seeking silkier, shinier strands…
If they're craving perfectly hydrated and dazzlingly shiny hair, then look no further than our Story of Hydration & Shine collection. This gift set includes our best-selling hair heroes to keep their hair healthy, radiant and polished to perfection this festive season and beyond.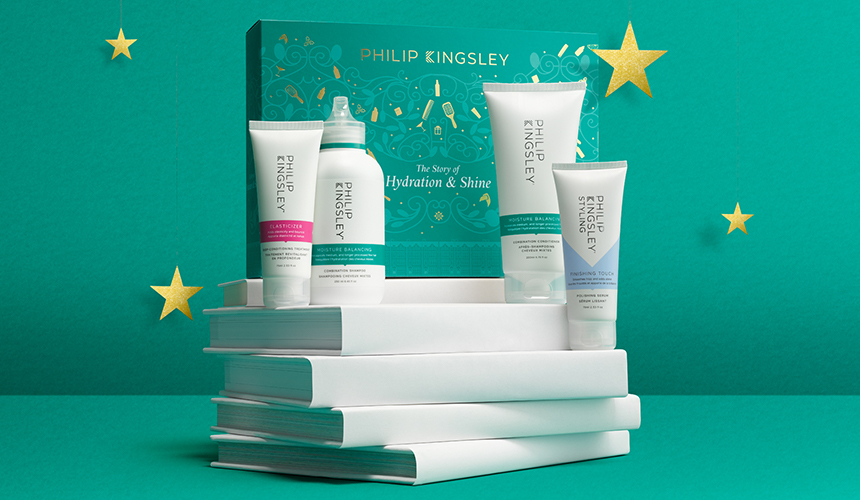 The Story of Hydration & Shine
Elasticizer Deep-Conditioning Treatment 75ml
Moisture Balancing Combination Shampoo 250ml
Moisture Balancing Combination Conditioner 200ml
Finishing Touch Polishing Serum 75ml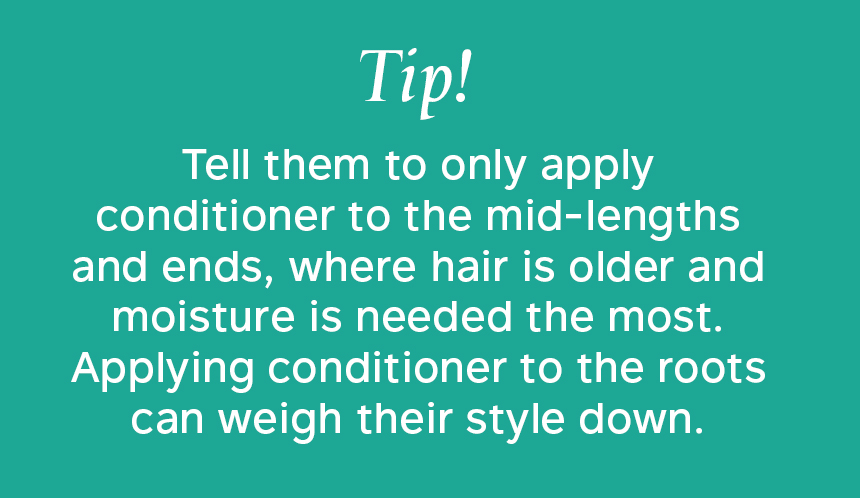 For anyone, anywhere who loves having healthy, lustrous hair…
For the perfect stocking filler, whatever their hair texture, discover our Story of Condition & Gloss collection. This set includes our legendary pre-shampoo Elasticizer Deep-Conditioning Treatment to deliver a boost of strength, condition and shine – plus an exclusive preview of our Pure Colour Frizz-Fighting Gloss. Our new wonder product protects, improves colour vibrancy and leaves you with a mirror shine.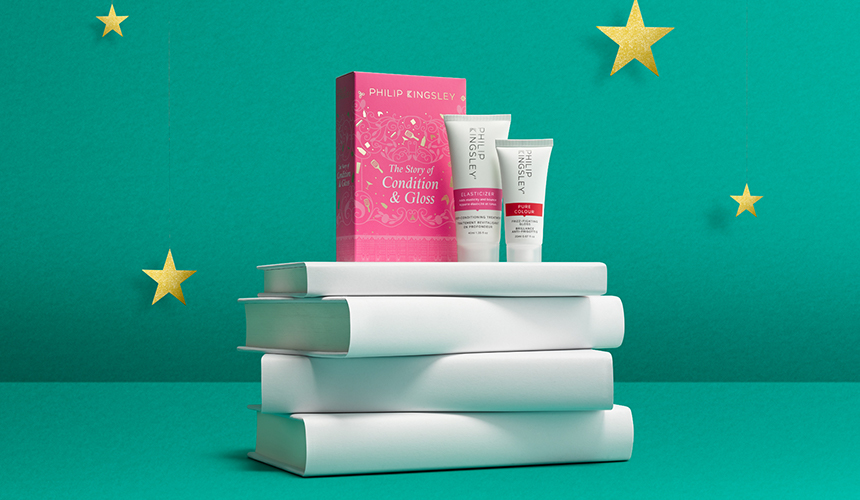 The Story of Condition & Gloss
Elasticizer Deep-Conditioning Treatment 45ml
EXCLUSIVE PREVIEW of NEW Pure Colour Frizz-Fighting Gloss 20ml