Elasticizer Therapies
Bluebell Woods 75ml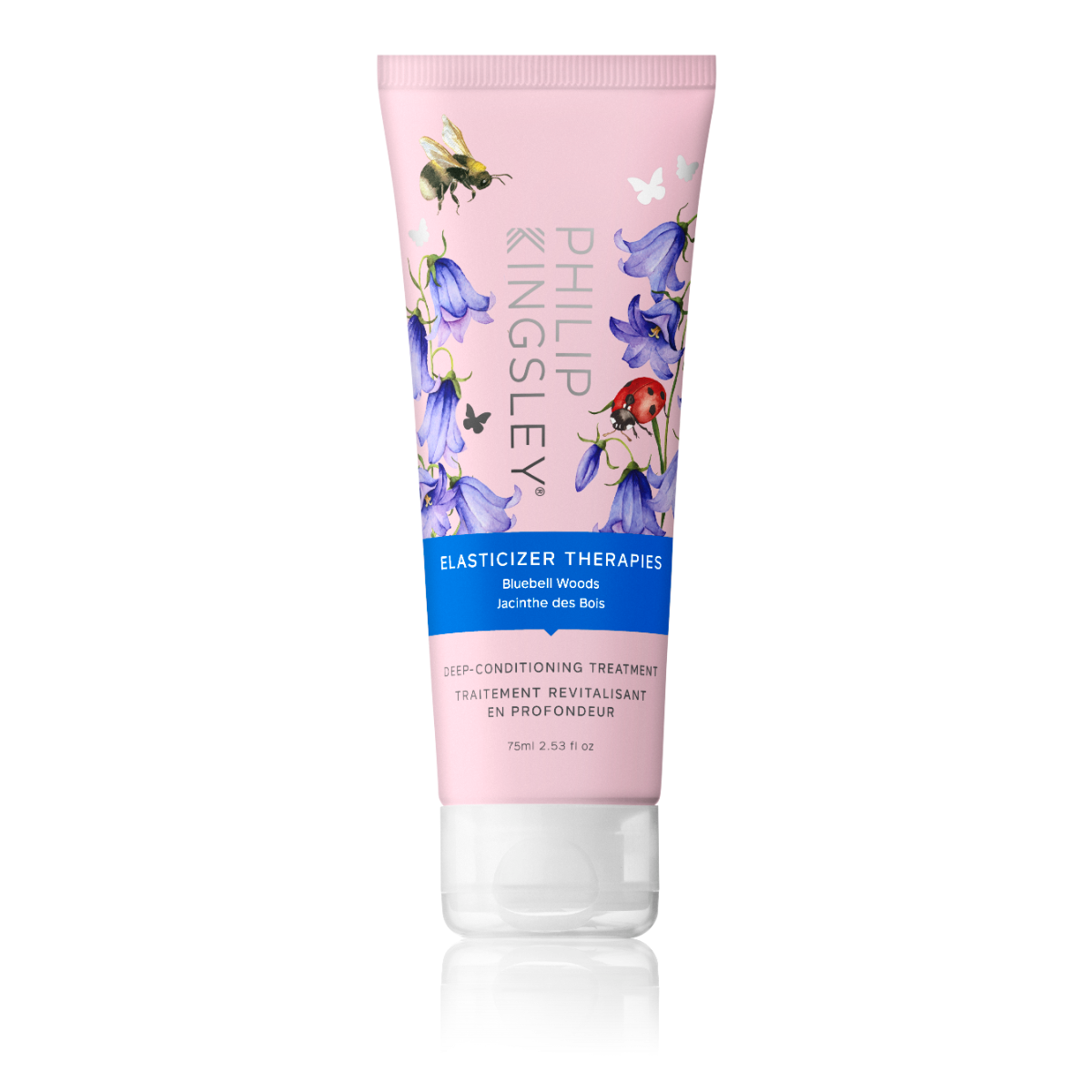 Limited-Edition Bluebell Woods Scent
Instantly hydrate dry hair, add shine and reduce frizz
Strands feel like straw? Frizziness out of control? A weekly fix of Elasticizer is the answer your hair's been waiting for. 
Elasticizer Bluebell Woods pre-shampoo treatment brings frizzy, tangled hair back to life INSTANTLY. Designed to put the elasticity back into dry, dehydrated strands, for a dramatic reduction in breakage.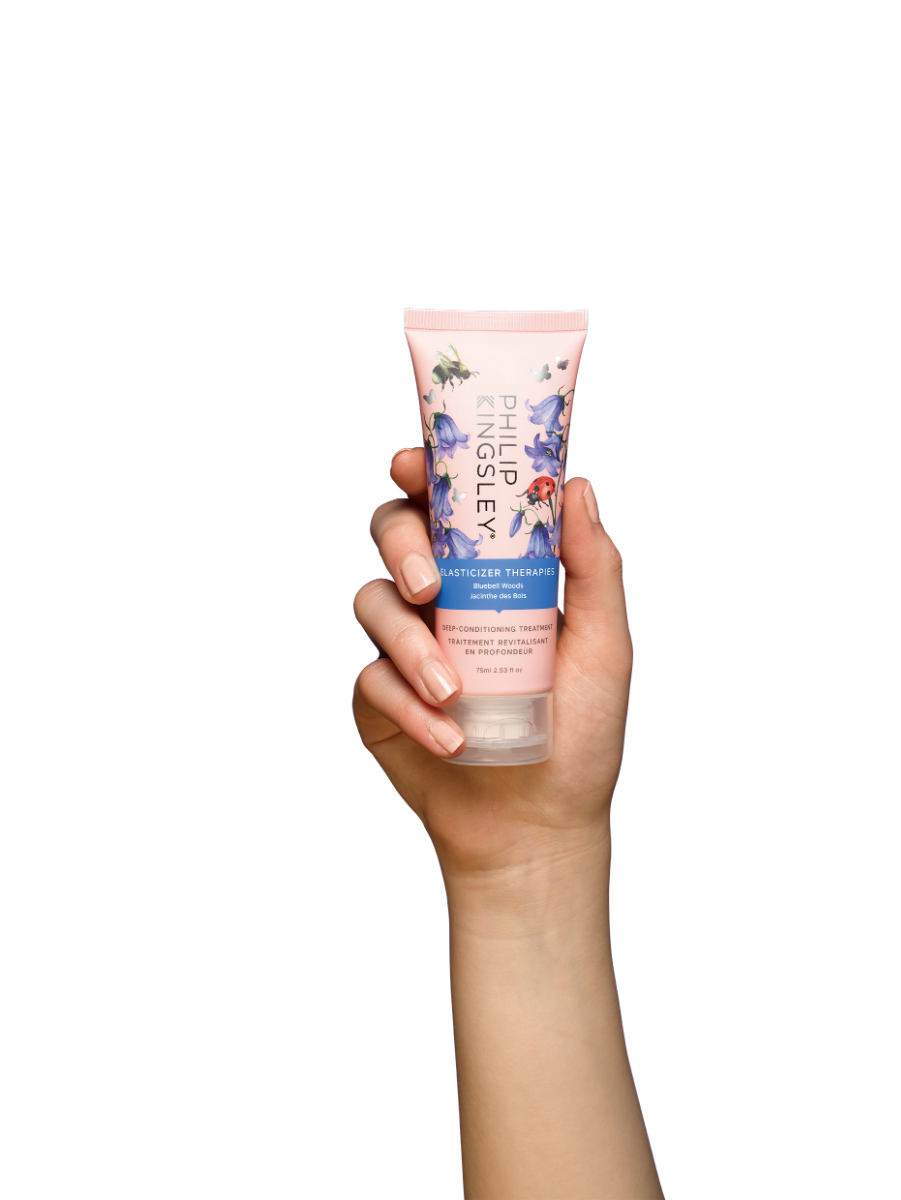 Real People. Real Results.
The At Home Hair Treatment Loved By Our Customers...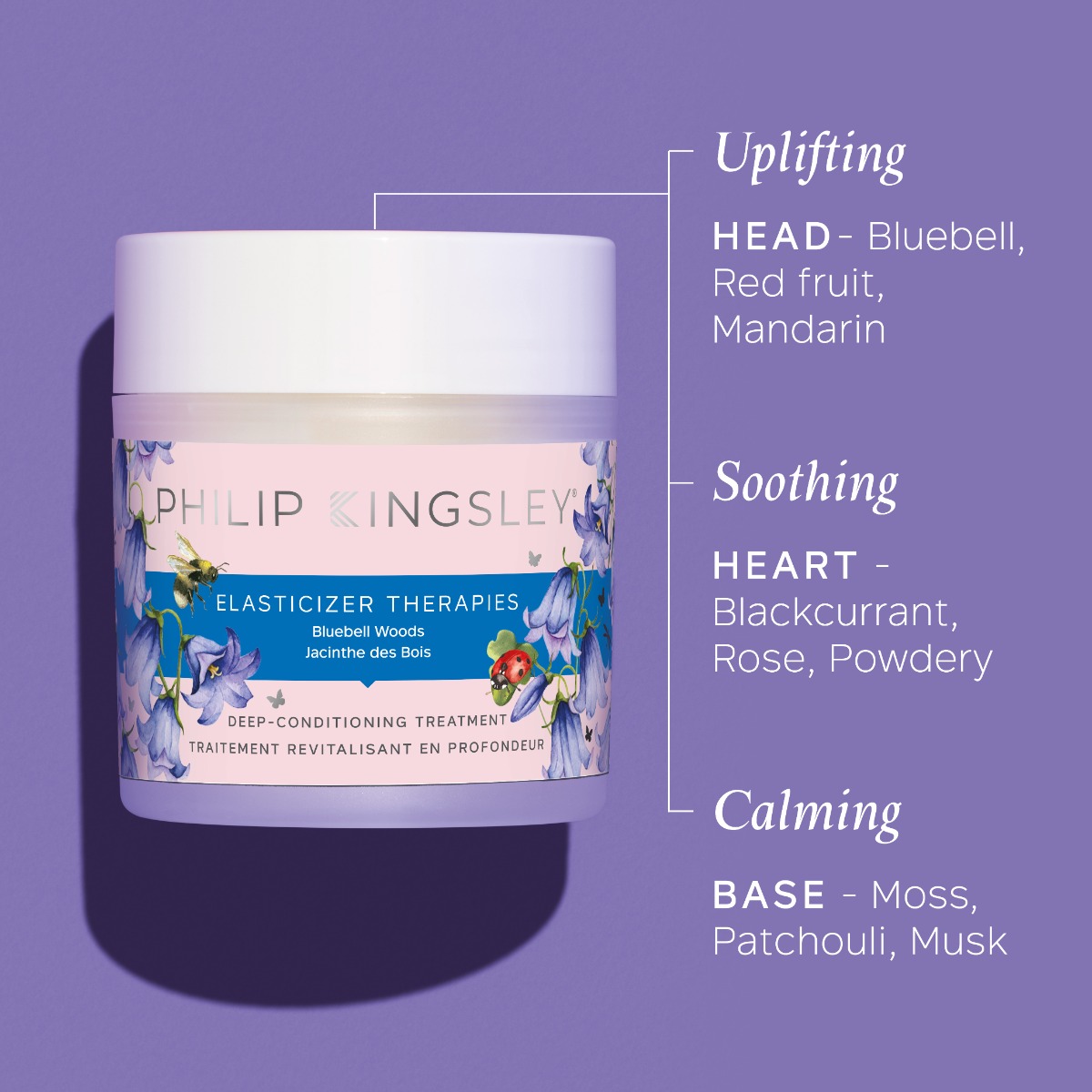 Switch off, pause, unplug and escape to the countryside with the soft scent of Bluebell Woods. Reminiscent of dewy woodland wanders, warm dappled sunshine and lush pools of native British Bluebells, this sentimental fragrance intertwines floral undertones with fruity notes of red berry. These delicate bell blossoms, with their calming pops of blue and heady scent, epitomise the opening ceremony of warmer seasons like no other. 
reported hair no longer felt like straw after FIRST use*
users reported hair felt HEALTHIER after FIRST use*​
users reported hair felt STRONGER**
to reduce breakage by 46% after just one use*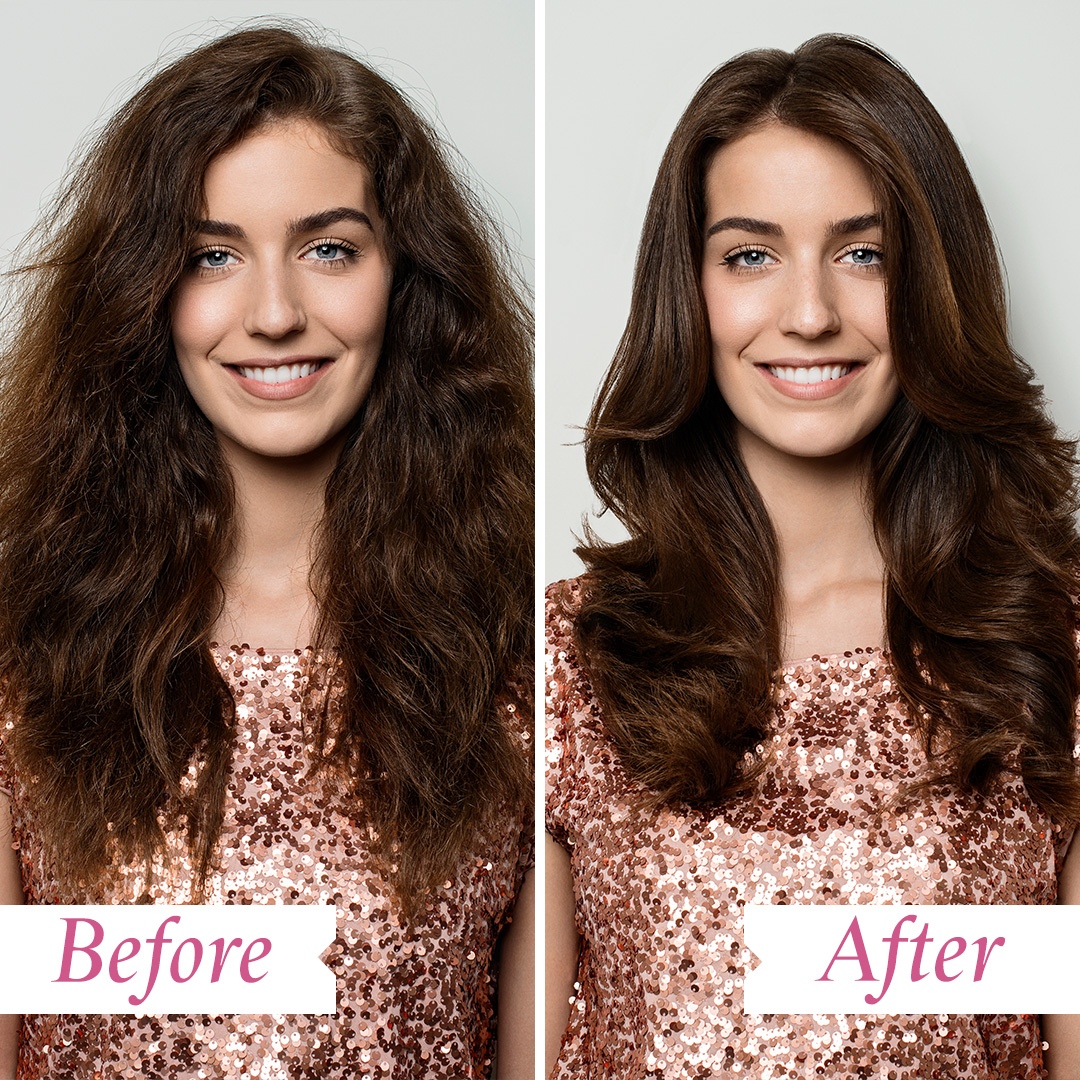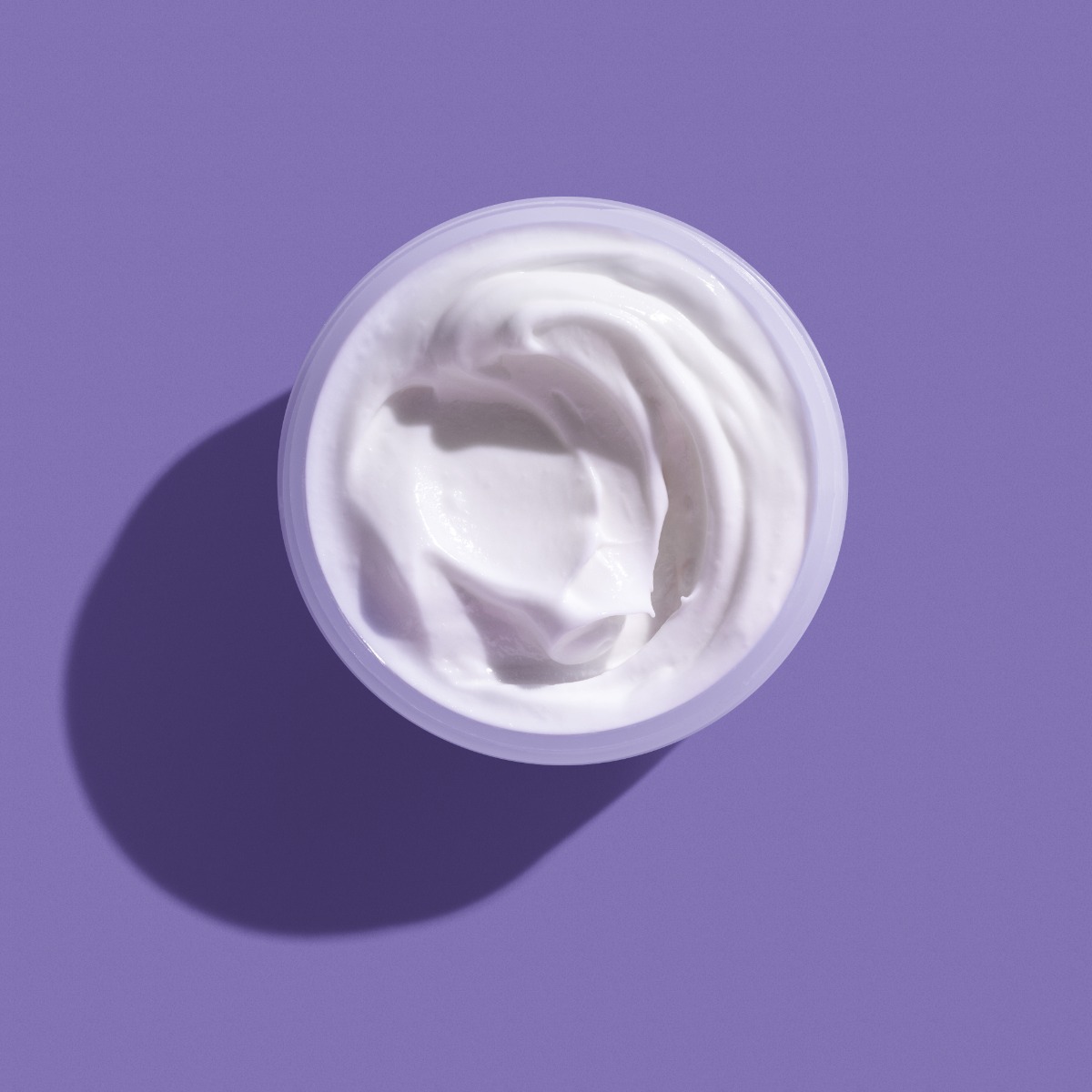 Hydrolyzed Elastin, Castor Oil, Olive Oil & Glycerin
Providing stretch and in turn strength, Hydrolyzed Elastin strengthens hair to ensure less breakage, while Castor Oil and Olive Oil rehydrate your hair to make it look shiny and healthy.
The At-Home Hair Treatment Loved By Our Customers...
Our deep conditioning, pre-shampoo mask is very easy to apply on to damp hair before shampooing out.
For best results, use alongside Vitamin C Jelly and Bond Builder Restructuring Treatment as part of a complete hair care regime for your healthiest hair possible.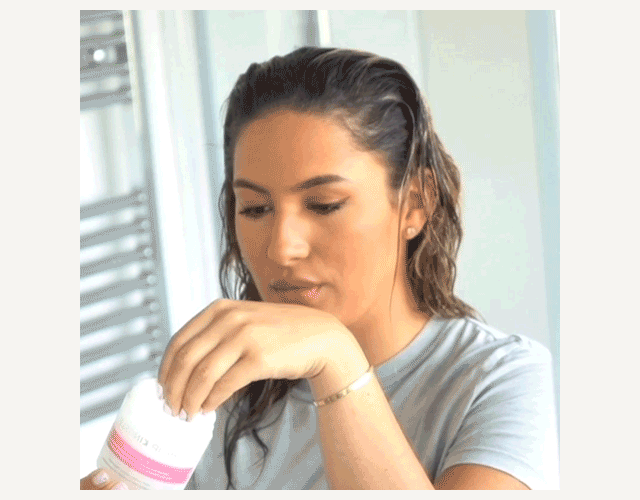 Not only does it SMELL AMAZING , which lasts for days giving fresh smelling clean hair, but it really does make a difference. My hair definitely looks a lot LESS FRIZZY and less is snapping.
Frequently Asked Questions
Elasticizer is best used regularly, so most people benefit from treating themselves once or twice a week. You will see immediate results from the very first use – but the longer you use it, the better hair will become over time.
Our tip is to start with a small amount and add more if you need it. If you feel the Elasticizer is really sinking in and visibly disappearing, then keep applying more until your hair feels slippery and covered. You can't use too much! Your hair will only absorb as much as it needs, and because it's a pre shampoo treatment, you'll be shampooing away any excess. The more out-of-condition and dry your hair is, the more Elasticizer it will drink in
You can! This miracle hair mask can be left in for 10-20 minutes or kept on overnight for maximum results. If you are someone who prefers to shampoo in the morning, then you might find it is more convenient to apply Elasticizer before bed. Simply apply the deep conditioning treatment and wrap your hair in a microfibre turban overnight to keep it nice and secure. Then rinse well, shampoo and condition as normal the next day. Frequent use will lead to healthier looking hair with less breakage, allowing you to achieve salon-level results from one at home hair treatment.
No, conditioner and Elasticizer do different jobs. With its high concentration of oils, Elasticizer is designed to be used as a pre-wash hair mask so that any residue can be cleansed away with shampoo. This is because for most hair types, the formulation is simply too heavy to be rinsed away with water.
You can, but we recommend you do not use Elasticizer 72 hours before or after colour-treating your hair, as it may affect how the colour takes during this period only. For more information read our article on Hair Colouring.
If you have a sensitive scalp you can still use Elasticizer Therapies, this is because none of our Elasticizer Deep-Conditioning Treatments (including both scented and unscented versions) are recommended for use directly on the scalp. When applying this treatment to hair, stick only to the mid-lengths and ends, avoiding the roots and scalp area entirely.
*INDEPENDENT USER TRIAL ON VIRGIN HAIR AFTER FIRST USE
**INDEPENDENT USER TRIAL ON VIRGIN HAIR AFTER 4 WEEKS USE
Reviews & Questions
What our customers say...