Smoothes flyaways and adds root lift.
Our handy sized Vented Grooming Hair Brush can be used for general grooming, blow-drying or adding root lift. Suitable for all hair types, it is vented to allow heat to disperse quickly, so hair can dry quicker – ensuring as little heat damage as possible.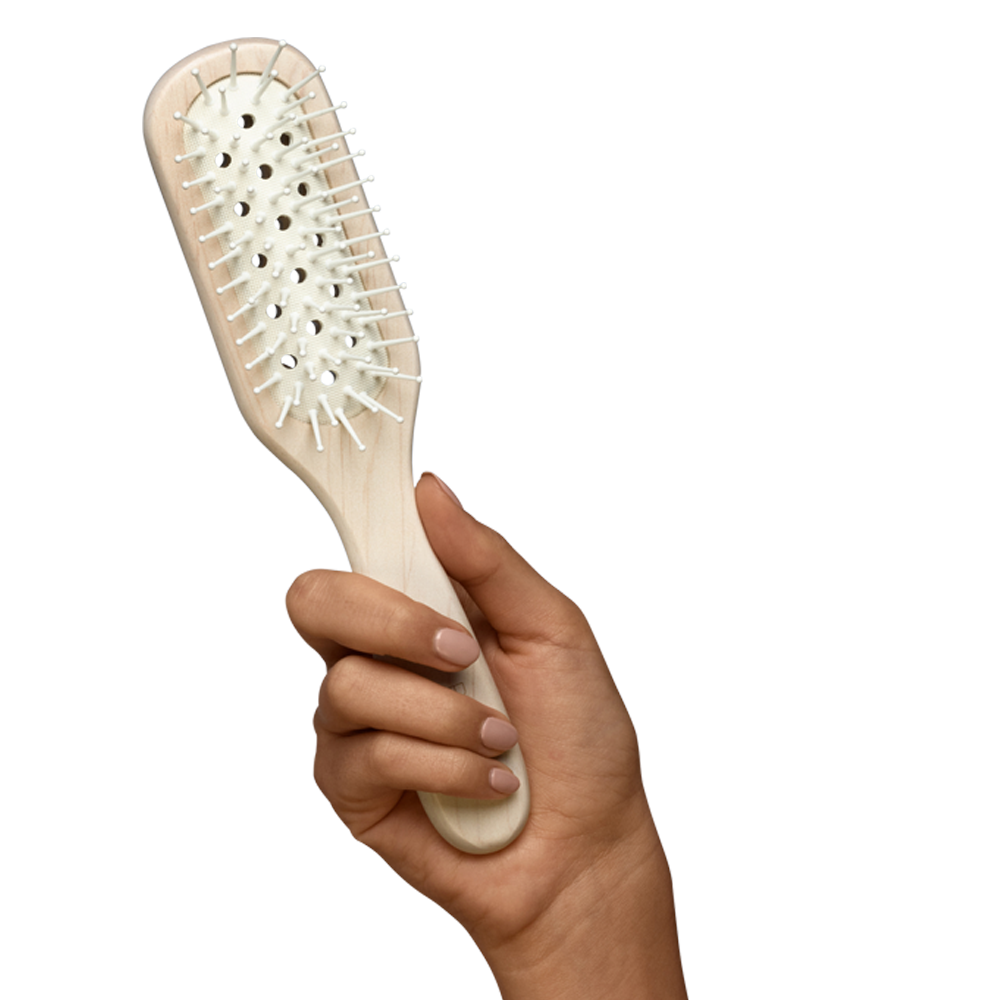 I wouldn't be without one. Great for wet hair, no tangles! You can massage your scalp without scratching your skin.
Frequently Asked Questions
It is important to clean your brushes regularly to remove the build-up of dirt, dust, residue, oils, styling products and old hair that can accumulate with frequent use. This will avoid redepositing it back onto your clean hair and scalp, and ensure your brush retains its grip and efficacy for longer. To do this correctly and prevent inflicting any damage onto your brush, always wipe it gently with a clean, damp cloth. Never submerge the paddle or bristles in water and refrain from any intense scrubbing.
No, we are very proud to say that all of our products are cruelty-free.
You can try our Hair Quiz to find the right product for your hair, or contact one of our online hair consultants.
Reviews & Questions
What our customers say...