Density
Stimulating Scalp Toner 150ml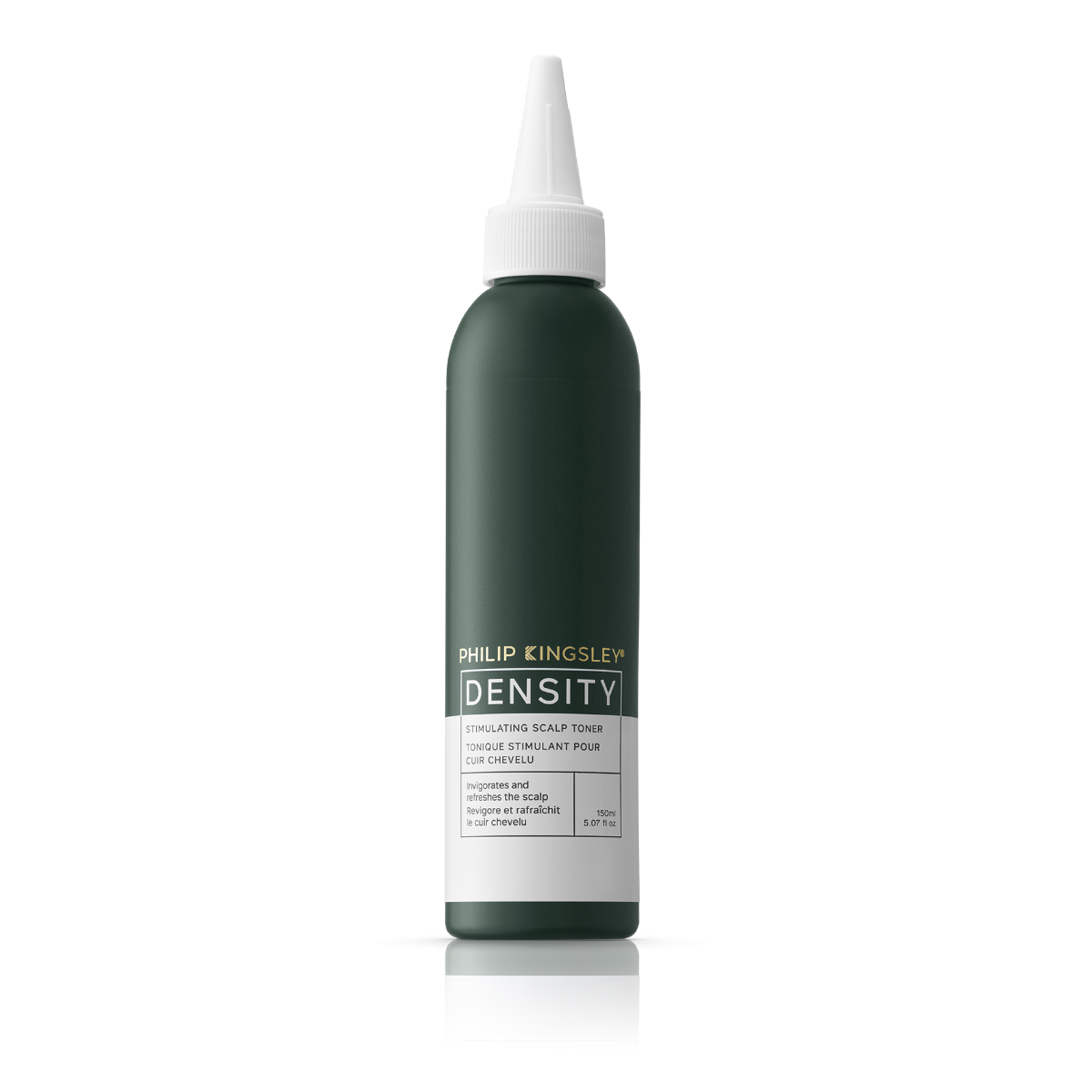 Supports healthy hair growth
Invigorates, rehydrates and revitalises your scalp
An invigorating scalp tonic to refresh, energise and reduce excess oil. Creates the optimum scalp environment to support healthy hair growth.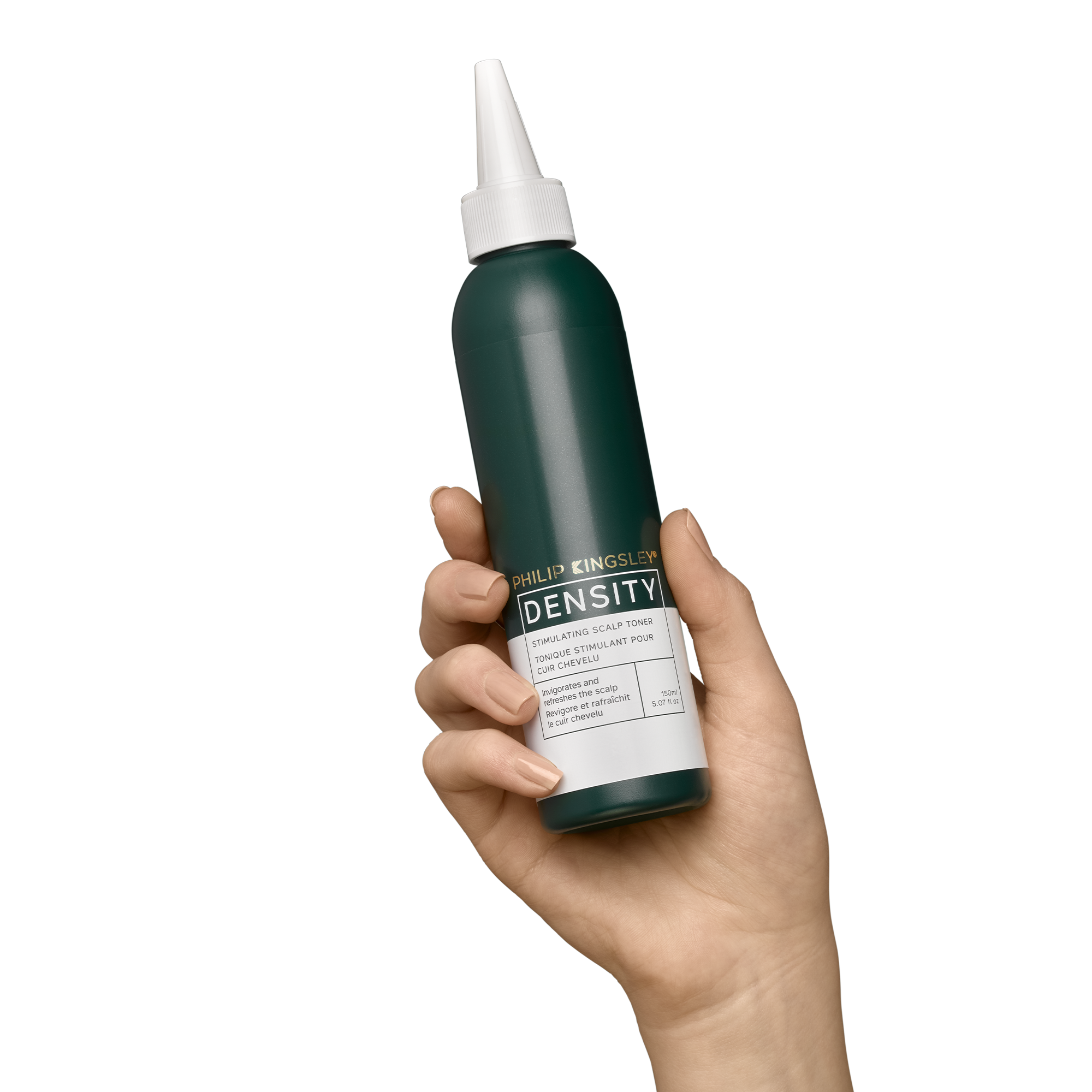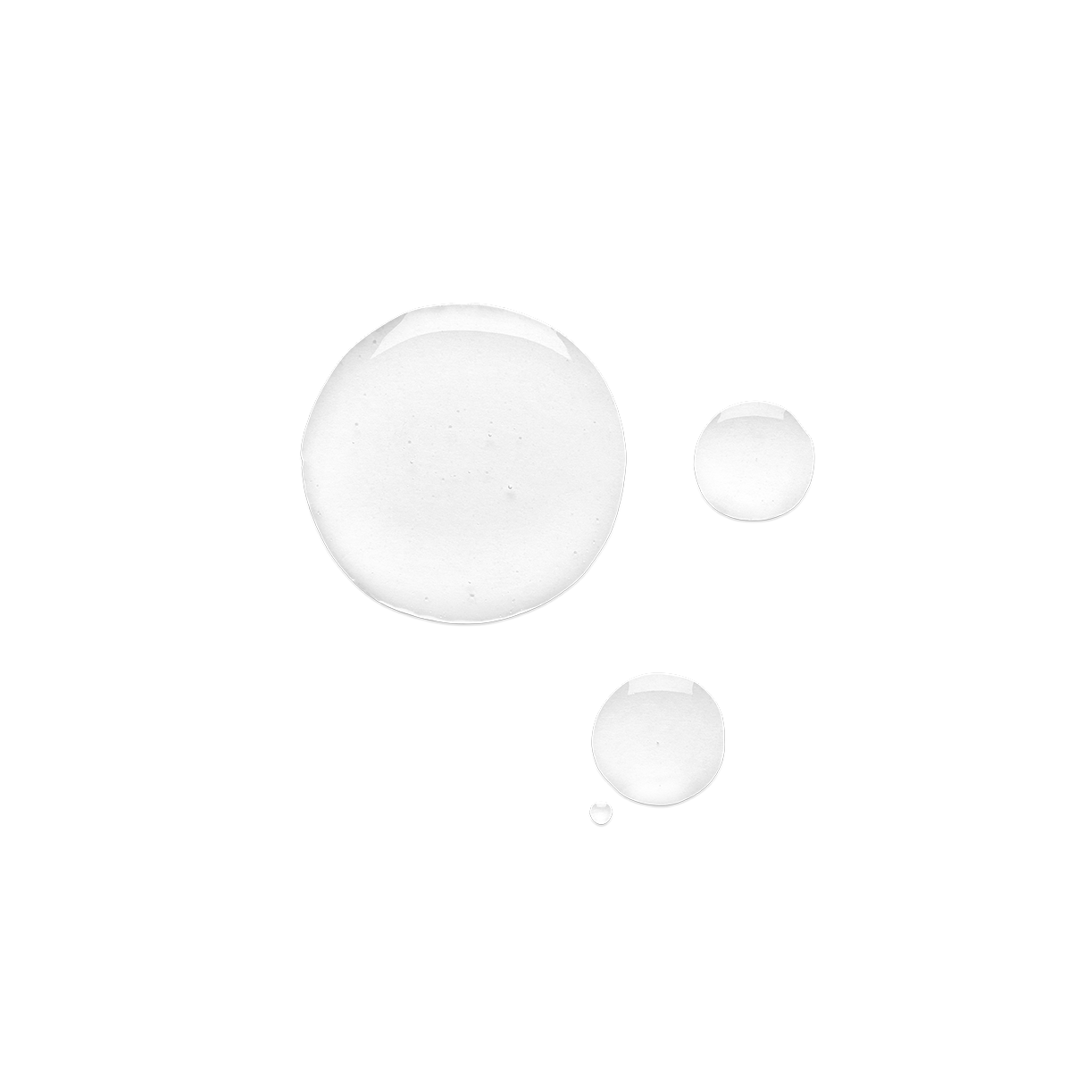 Synergistic Botanical Blend and Naturally Derived Adaptogens
Synergistic Botanical Blend contains a combination of three botanical actives which work to help slow hair loss.​
After washing and towel drying the hair, tilt your head back and apply directly to the scalp.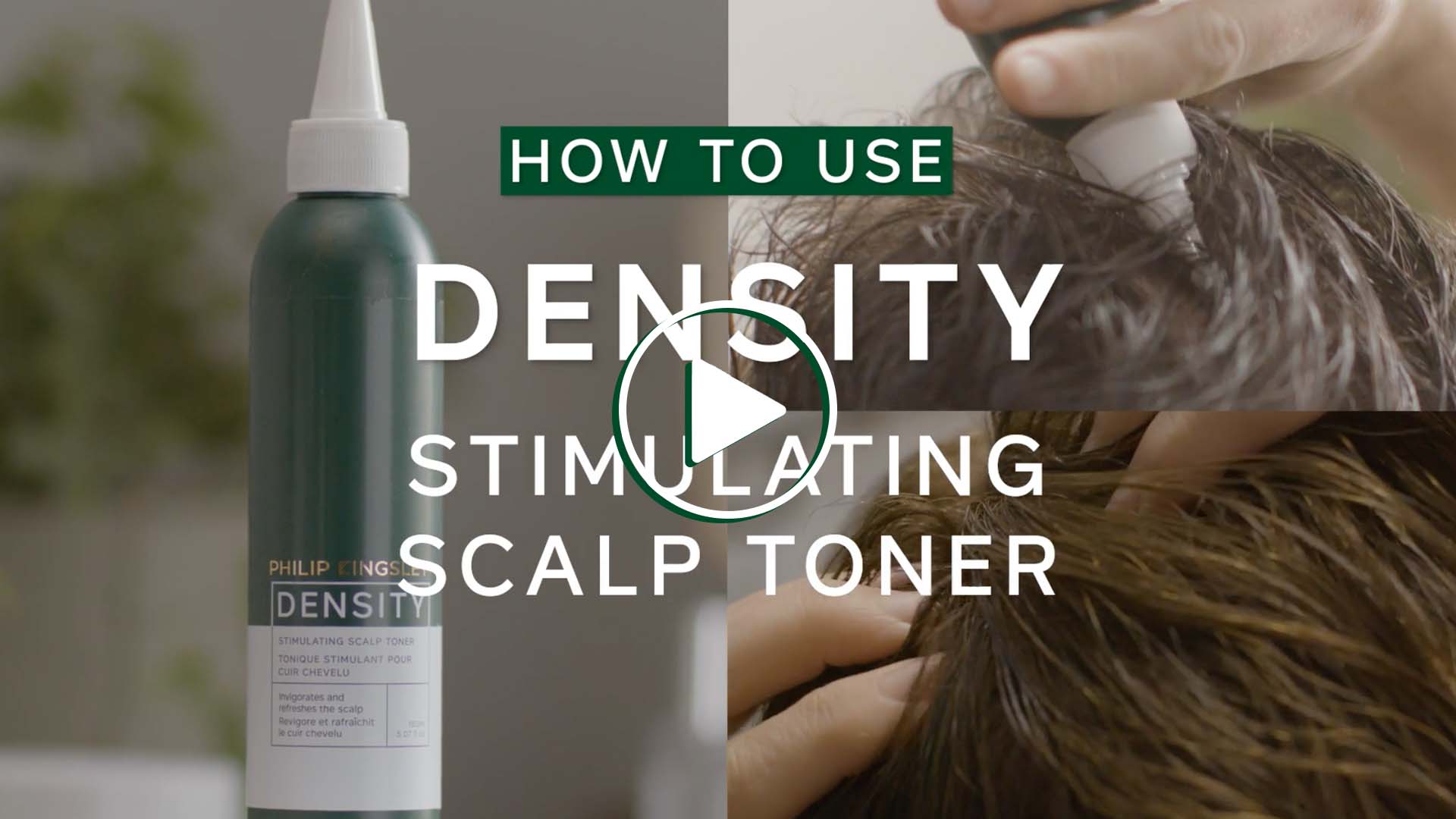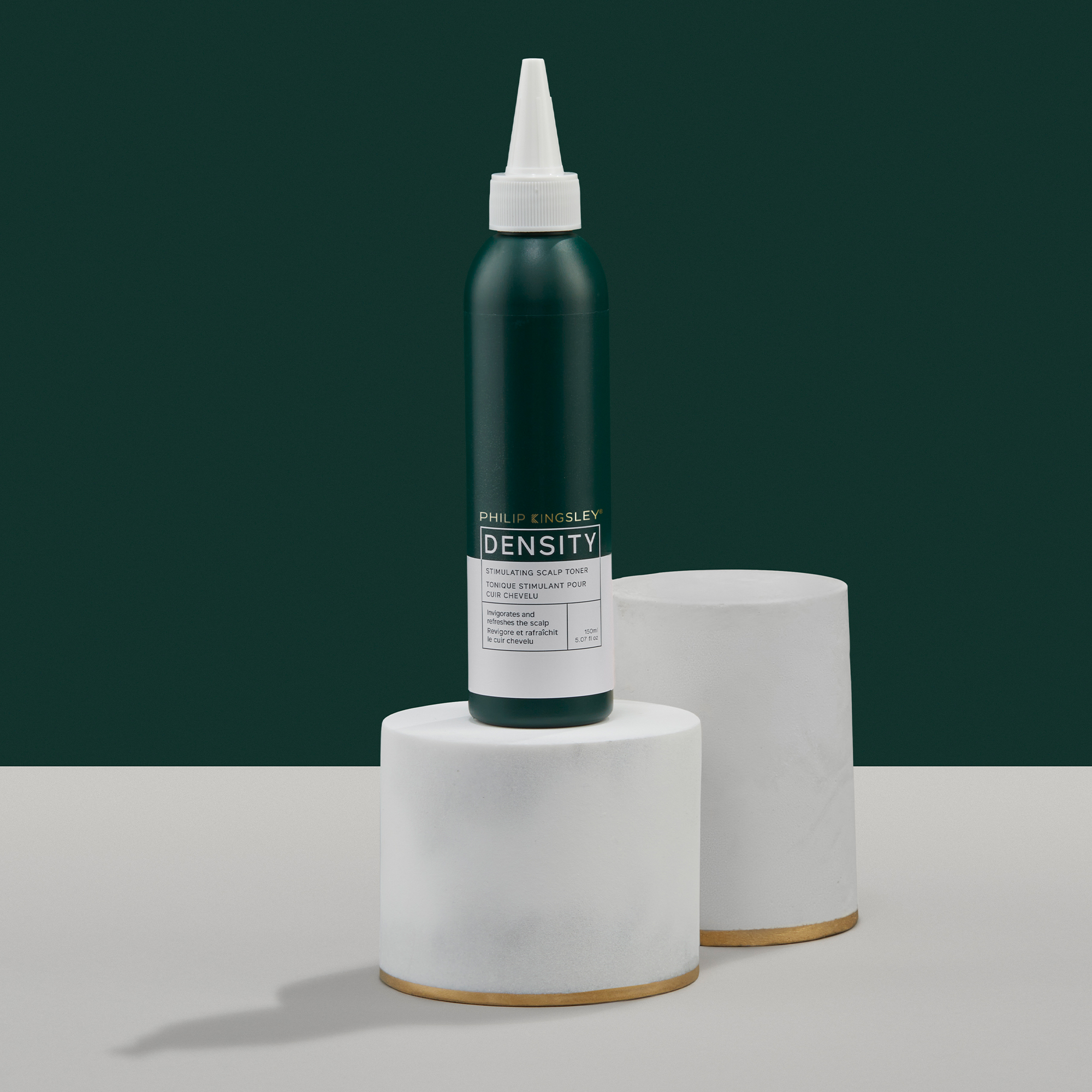 Its brilliant, my scalp and hair feel so much better after using this. Don't have to wash my hair so often either. It's like a balm on my scalp, refreshing and calming.
Frequently Asked Questions
We answer some common queries about Density Stimulating Scalp Toner.
If you have more questions you can submit a question below or visit our Help Centre to speak with our Customer Care Team.
If you liked Trichotherapy Stimulating Scalp Toner, you'll love DENSITY STIMULATING SCALP TONER…
What's new?
The formula now contains an innovative anti-hair loss active ingredient, plus a naturally derived, scalp-focused active ingredient for even better results
A cooling scalp stimulant has been added to provide an enhanced invigorating sensation upon application

What has stayed the same?
The formula remains water and alcohol based
Antimicrobial ingredient Piroctone Olamine (which helps control the production of bacteria) features in this new and improved formula, as well as cooling Menthol
This toner is still fragrance free, therefore is gentle on sensitive scalps
Yes, the products have been designed to use as a regime. For the scalp products, we recommend using them at different points during the day if you wish to feature more than one of them in your regime e.g., Preserving Scalp Foam after washing hair, before styling, followed by the Preserving Scalp Drops or Stimulating Scalp Toner before bed / Preserving Scalp Drops after washing hair and Stimulating Scalp Toner before bed.
You'll likely see an improvement in your scalp and hair condition after around 2-4 weeks. Due to the length of the hairs growth cycle, results from products such as the Preserving Scalp Drops or Foam or Stimulating Scalp Toner can take up to 3 months.
Yes, you can. We would recommend applying Minoxidil to a clean scalp and waiting 6 hours before applying any further topical scalp products. If you also wanted to use the Density Scalp Drops Foam or Toner, we would recommend using these at a different time, such as before bed if using Minoxidil in the morning. You can take Finasteride while using either Minoxidil or Density Drops (unless you were born female and are of childbearing age).
We recommend allowing the formulations to absorb into the scalp for around 5 minutes before starting your styling regime.
Reviews & Questions
What our customers say...