UK'S LEADING HAIR LOSS EXPERTS
PROVEN HAIR LOSS TREATMENTS
The hair journey I have been on with Philip Kingsley has been nothing short of life-changing.

From my initial online video Consultation, I felt like a weight had been lifted. Finally, I was speaking to someone who reassured me there was a team who would be able to help and support me on this journey.

I was diagnosed with androgenic alopecia and placed on a three-month plan, which included a number of products and supplements to aid with my condition. The results I have seen over this two-year period have been mind-blowing."
Philip Kingsley's approach to hair loss
Every individual case of hair loss is different, and it takes careful questioning and examination to unravel the cause or causes. This is why, when it comes to diagnosis, we always take a holistic view to understand and pinpoint the trigger (or triggers).
If you're experiencing any form of hair loss, take our quick, online assessment. From here, you will be matched with a Trichologist, who will take the time to listen and get to know you, enabling them to accurately diagnose the underlying cause and prescribe the best-suited treatment to tackle it.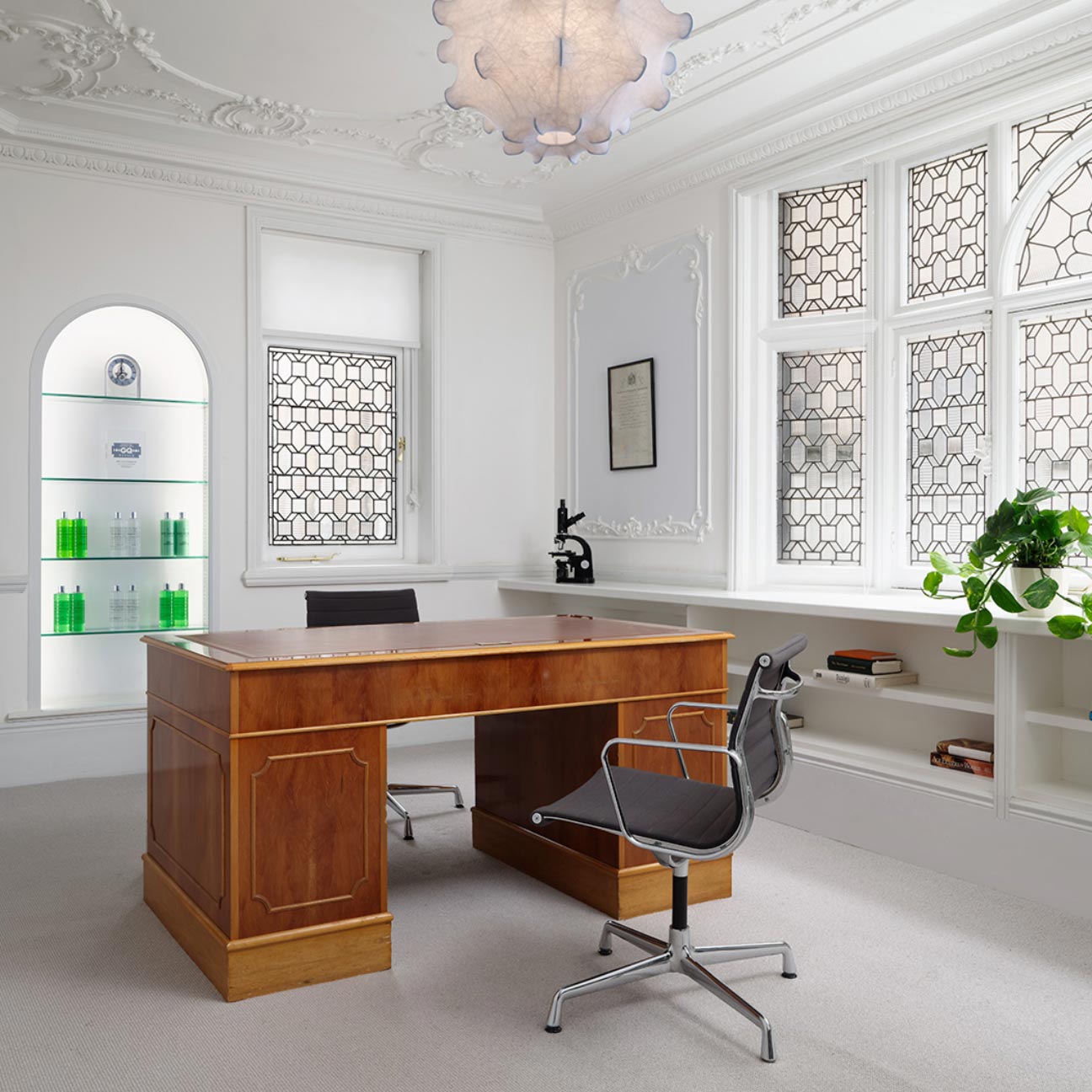 Whatever signs or type of hair loss you're facing, we can help. Using Philip Kingsley Trichological Services couldn't be easier...
Complete 2-min assessment
This two-minute exercise will tell us about the symptoms of your hair loss.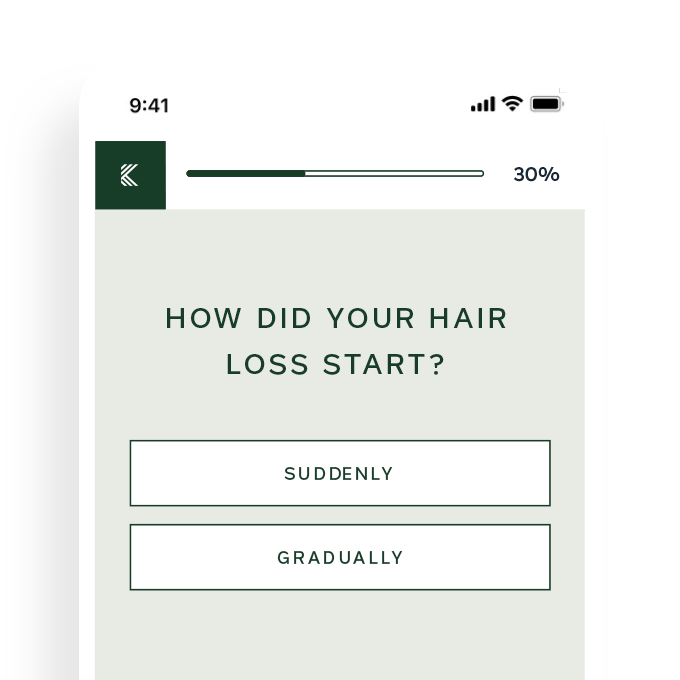 You will be assigned a Trichologist who will formulate a bespoke Treatment and Wellness Plan.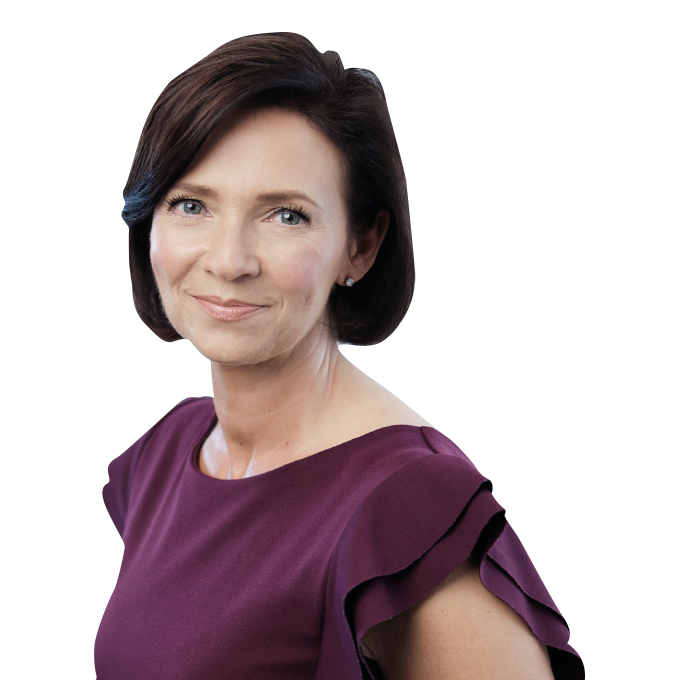 LISA CADDY MIT MRSPH
Consultant Trichologist
Products prescribed within your bespoke treatment plan will be delivered swiftly and discreetly to your door.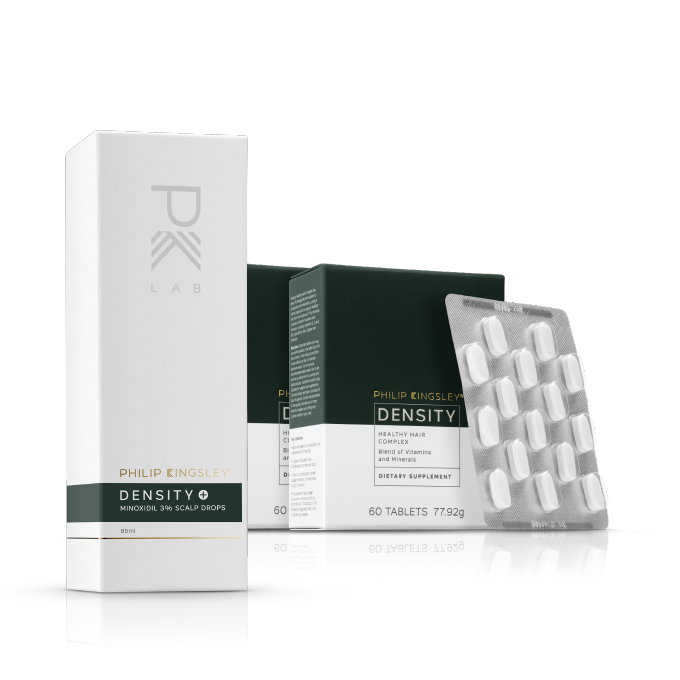 As the UK's leading hair loss experts, we've helped over 60,000 customers through expert, results-led care tailored to every individual.
I feel so much better because I have a solution now.
Since having treatment it's rarely something I worry about now, as it's made a huge difference in growing my hair back. I found the whole experience very comforting to know that they get to the root of the problem as the blood test they do looks at why it's happening so they can recommend the best treatment for me personally.
— Talitha
Zoe made me feel that my concerns weren't in my head
or silly, and gave me hope that there are things that can be done. I've sang the praises of the clinic to many colleagues and friends since my treatment.
— Rosie
I am so grateful for
being able to go through this hair journey with you it's made such a huge difference to my confidence and I can see so many new hairs growing I can't wait to see them when they grow some more."
— Callie
Because my hair feels like part of my identity
the hair loss itself makes me feel like I am not myself. Zoe was extremely knowledgeable, very helpful and professional. I felt at ease with her as she answered all my questions thoroughly and knew what she was talking about. I would highly recommend her.
— Frances
Here our Trichologists answer some common queries on the causes of hair loss in women.
It is a myth that all hair loss is permanent. Depending on the cause of your hair loss, it is not necessarily irreversible. In some cases (such as Female Pattern Hair Loss) loss is permanent, but in others — such as hair loss caused by stress, hormonal changes, illness or dietary deficiencies — it is often only temporary.  

When you are pregnant, you have higher levels of oestrogen in your body. Oestrogen is a hair-friendly hormone that keeps hairs in their anagen (growth) phase for longer and delays them from moving into their telogen (resting) phase. This means that while you are pregnant, you are likely to shed fewer strands than usual, which explains why many women find their hair is fuller during pregnancy. After giving birth, your oestrogen levels revert to normal. The hairs that were being kept in their growth phase now move into their resting phase. They rest for several weeks, then fall out after around three months, which explains why you might shed a large volume of strands within a short period of time. 
If you find your hair shedding does not slow down around six months postpartum, this may point towards another underlying issue, such as a nutritional deficiency.
Traction alopecia is a type of hair loss caused by constant pulling on hairs from their follicles over time. It is most common in those who wear weaves, tight braids or hair extensions. It also occurs in those who consistently wear their hair pulled back tightly from their scalp — for instance ballerinas and gymnasts, or those who often wear tight ponytails or buns. Traction alopecia can also be the result of excessive or harsh brushing and/or backcombing. 
Traction alopecia usually begins as hair recession. It often starts along the front hairline and the margins of your scalp where the most traction (pulling) is exerted. However, over time it can progress further back as new hairs are put under strain. This can cause significant recession of the hairline. Traction from tight hairstyles can also result in hair breakage. For example, if you tie your hair up in tight rubber bands, the bands may cut into your hair shaft and break strands throughout your mid-lengths. 
If you believe you are experiencing traction alopecia, the first thing to do is to stop styling your hair tightly. We recognise this may be difficult for people who are used to wearing hair extensions, tight buns or braids, but it is the best way to ensure your hair will grow back. If you act against traction alopecia early, hair should regrow over a few months to a year. But be aware that over time, traction alopecia can cause irreversible damage. Constant pulling on a follicle eventually causes it to distort and atrophy (waste away), and this causes individual hairs to grow back finer and shorter. In severe cases, a follicle can become permanently scarred, and hair is not able to grow from it at all. 
If you're experiencing any form of hair loss, take our quick, online assessment and we will partner you with a world-leading Trichologist who can help. When it comes to hair loss, we always take a holistic view to understand and pinpoint the trigger (or triggers) as it takes careful questioning and examination to unravel the causes. Guiding you through a detailed Consultation, they will diagnose the underlying trigger of your hair loss and prescribe the best-suited treatment to tackle it. Begin your journey back to confidence today, we are in this together.  
Take a moment to complete our online assessment, get matched to a Trichologist and you'll soon be on the right treatment plan for you.