Receive and review new and exclusive products
What is the VIP Hair-Care Panel?
Philip Kingsley needs you! We are looking for a diverse panel to provide feedback on our latest and greatest products. At Philip Kingsley, all of our products are rigorously tested as part of the development process, but its through your honest feedback that we can continually improve our award-winning hair-care ranges and maintain our reputation as leading international Trichology experts. We're delighted to invite you to join an exclusive review panel and in return for your opinions we'll send you samples of exciting new and classic products to test.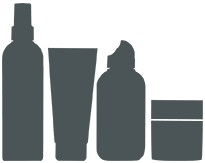 What products will I receive?
Tell us as much as you can about your hair type and goals, and we will tailor a selection of products to suit your needs (or) the right product(s) for you to try.
All products have been rigorously tested and are ready for sale.