My father and I were like two peas in a pod. We shared a love for chocolate desserts, Harry Potter, Christmas decorations, and binge-watching Die Hard movies. We travelled together at least twice a year, and our favourite destination was Portofino in Italy — we'd usually visit in June for his birthday.
I am so proud of how my father grew his company. When he started out, he would mix up impromptu products in his garage over a small stove, and test them on himself, my mother and their close friends, and eventually his Clinic Clients. Although we now have a state-of-the-art laboratory; my family, my team and I still painstakingly try out each new formulation before they launch!
My dad taught me everything I know — from mentoring me in Trichology, to making the perfect Manhattan cocktail and delicious Christmas stuffing (his secret recipe!) but mostly how to be a good person. So, this Father's Day I'll be celebrating and thinking of him even more so.
Here I share with you 11 important life lessons he taught me, that I carry through my work and life every single day…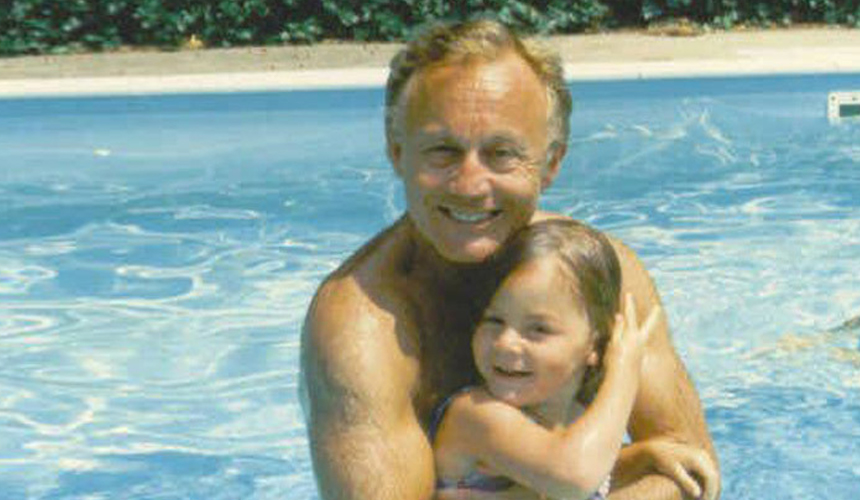 Never compromise when it comes to your values
First and foremost, he taught me the importance of ethics. Philip Kingsley was founded on products that truly work. My father's reputation was built on trust — always giving honest advice and information to people experiencing hair and scalp problems, and never making false promises.
Always lead, never follow
My father always said, "I make trends, I don't follow them." He was a true innovator and pioneer. He was the first to recognise the link between scalp health and hair health and discovered the connection between nutrition and hair growth. My father formulated his products to address real-life hair and scalp concerns. He created the world's first pre-shampoo deep-conditioning treatment, Elasticizer, for Audrey Hepburn when she couldn't find a suitable treatment to hydrate and strengthen her hair without weighing it down. Her hair was very dry from all the styling on movie sets, and post-shampoo conditioners were making it lank and heavy.
There's no such thing as being too early
Something my father instilled in me from a young age was the importance of being punctual. A minute late is still late. When I was 21, he almost fired me for showing up late to work when I missed my bus. It only happened once!
Family is everything
Even though my father worked hard, he always made time for his family. We shared the same sense of humour and spoke or saw each other every day. We could chat for hours. He was an incredibly supportive and nurturing dad.
Hair loss shouldn't be taboo
My father was passionate about normalising female hair loss and breaking the taboo surrounding it. It is so common, but women are often left feeling alone, ashamed or isolated. There is also a great deal of misinformation about it. My dad used the term 'reduced hair volume' as opposed to 'thinning' or 'balding', as he felt this made the conversation less frightening. Also, it specifically describes what happens when you have androgenic alopecia.
Lead by example
My father believed in open communication, transparency, honesty and leading by example. He was the first to arrive in the office in the morning and the last to leave at night, and spent his weekends researching and keeping up to date on all things hair and beauty. He would also have a couple of martinis with friends (because balance is important!) He worked right up until he passed away at the age of 86.
Be resolutely passionate about what you do
My dad was so passionate about Trichology and his business, it was impossible not to fall in love with it too. I try to maintain the same excitement he generated amongst everyone who works at Philip Kingsley. Though my father never pushed me to be a Trichologist, he was thrilled when I expressed an interest in it. He was the best mentor and incredibly supportive.
Don't take life too seriously
My dad loved to eat and took great joy in stealing from other people's plates when they weren't looking. Our New York Clinic Team bought him an expandable fork he could use whenever they went out for dinner, and I think it was his favourite present ever! Another time, Marisol, who has made our New York Clinic products for the past 25 years, loved to play practical jokes on my dad. She downloaded a fart app and went into his office and proceeded to play the most ear-shattering fart sounds as she spoke to him about shampoo orders. Ever the gentleman, my father just smiled and nodded at her. When he found out later what she'd done, he was in hysterics!
There's so much you can learn from others
Dad taught me to listen to other points of view and to challenge myself. Healthy debate is a good thing and helps us to grow and learn.
Treat everyone you meet with respect
A brand is only as good as its reputation and how it makes Clients and customers feel. Once you lose that confidence, it's very hard to get it back. The same applies to family, friends and colleagues — trust, transparency and treating people well is paramount.
If you can't put it simply, you don't know what you're talking about
My father had an amazing ability of translating complicated information into an easy-to-digest way and he instilled that in me too. He was part scientist, part psychologist. He said, "hair is the single most important part of the human anatomy affecting our psyche". He understood that hair loss and scalp problems can be debilitating and was very sympathetic to his Client's concerns. He always took his time, listened, and stressed the importance of a caring and empathetic approach.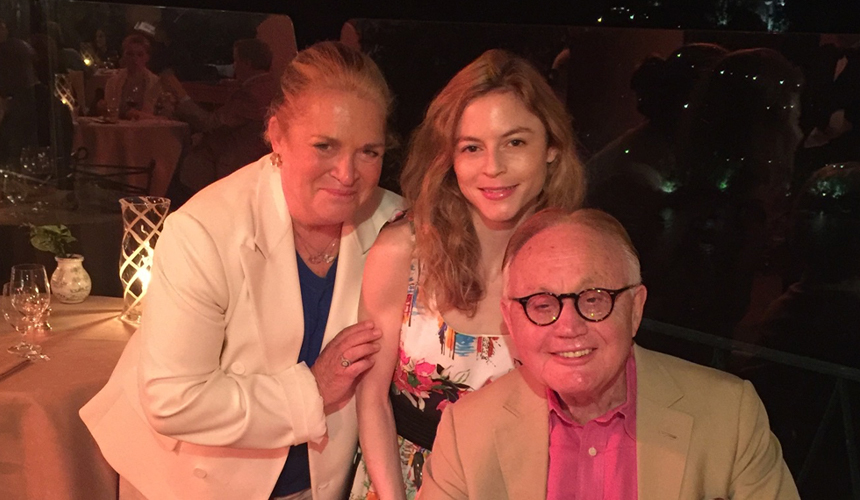 Shop the full range of Philip Kingsley products now.