Shiny Hair Essentials
Duo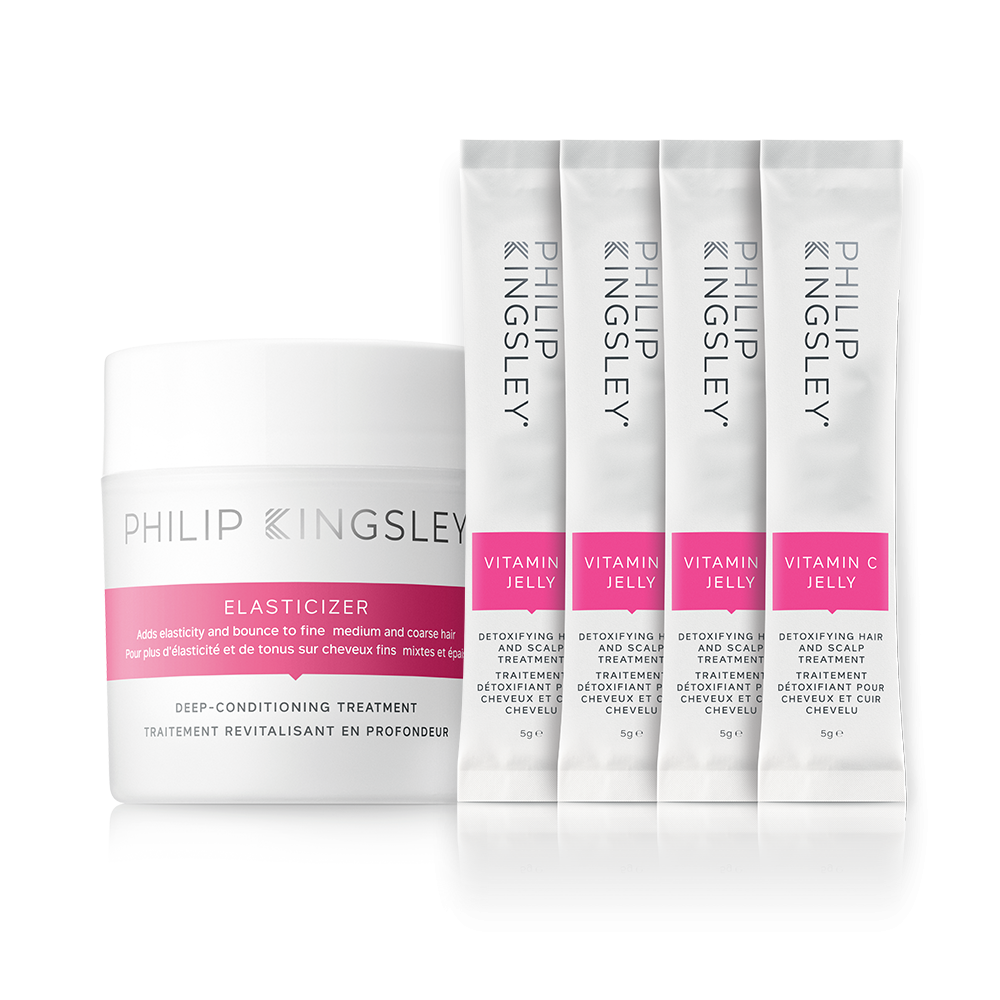 Shiny, Radiant & Bouncy Hair
The original pre-shampoo treatment hair mask leaves your hair stronger, healthier and noticeably more nourished combined with our latest waterless-formula, to give you weightless hydration in as little as 5 minutes.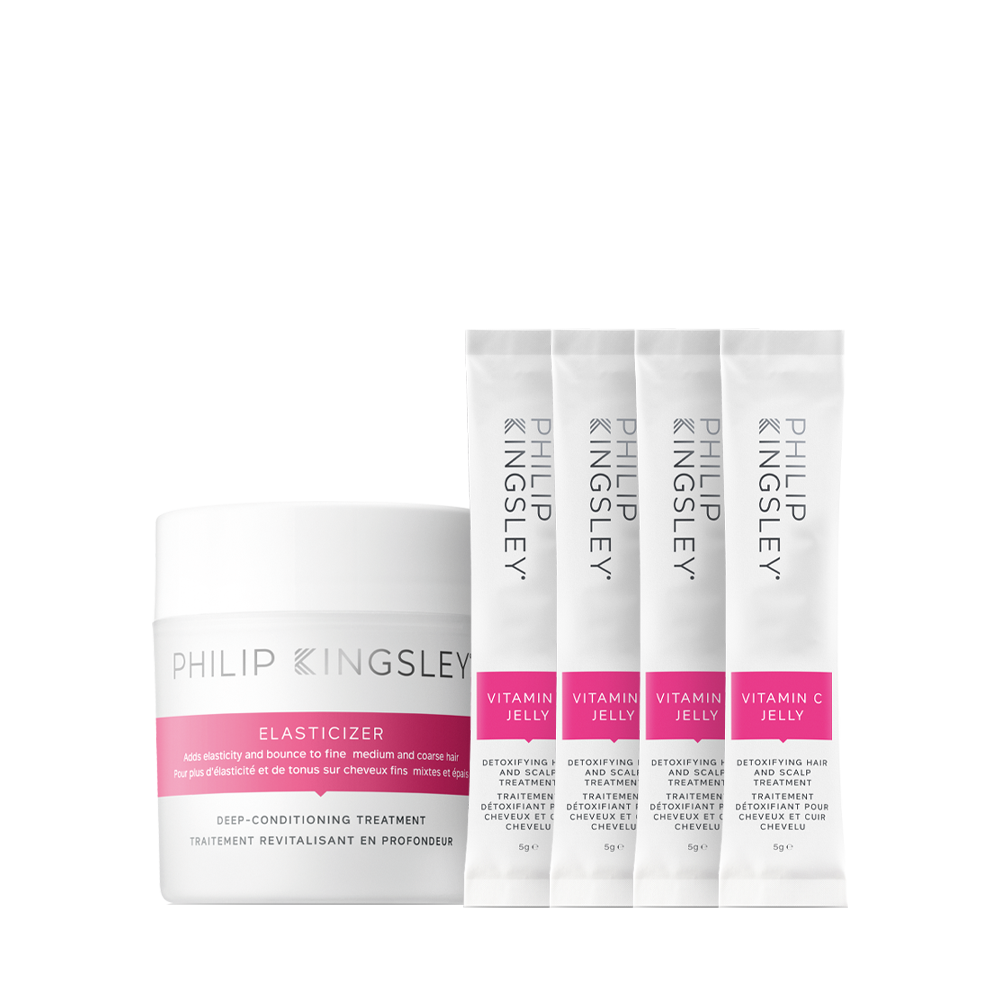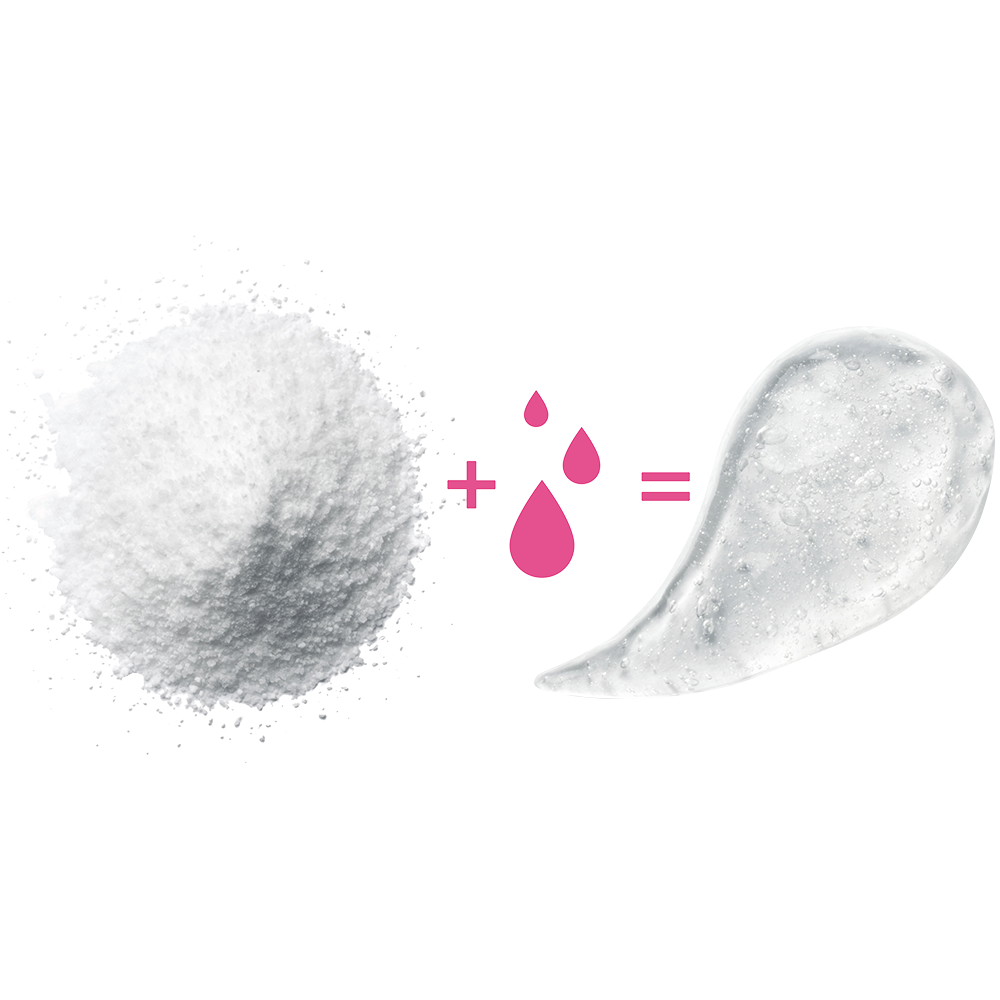 Vitamin C, Panthenol & Natural Betaine
Our Vitamin C Jelly is formulated with just a few key ingredients to ensure superior results and efficacy: antioxidant-rich Vitamin C for scalp clarifying, Panthenol for long-lasting moisture and conditioning Betaine to help restore hair's natural radiance and reveal strands that feel weightless, soft and strong.
Use Elasticizer weekly for best results and Vitamin C Jelly every 2-3 weeks.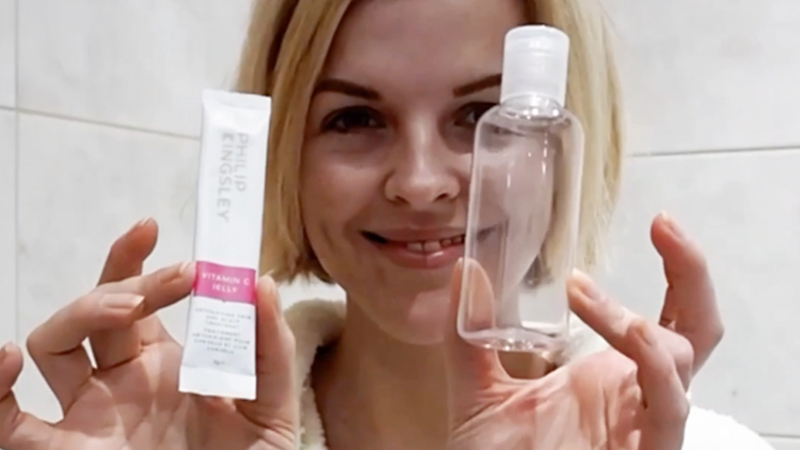 This product is amazing. After just one use my hair was super soft and felt so clean. It lasted through numerous washes as well. As soon as you open it up the smell is fantastic and it soon transforms to the jelly. It was easy to apply and washed out easily. I followed it with the body building shampoo and combination conditioner and my hair looked the best it ever has! Will definitely continue to use this!
Frequently Asked Questions
We answer some common queries about Shiny Hair Essentials Duo.
If you have more questions you can submit a question below or visit our Help Centre to speak with our Customer Care Team.
Elasticizer increases the elasticity of strands and hydrates them, whereas Vitamin C Jelly brightens and detoxifies. For the ultimate hair and scalp treatment, use them both as part of your hair care routine to ensure your strands are as healthy and radiant as possible. We recommend using Elasticizer 1-2 times per week, and Vitamin C Jelly every 2-3 weeks to remove impurities and build-up.
You can! This miracle hair mask can be left in for 10-20 minutes or kept on overnight for maximum results. If you are someone who prefers to shampoo in the morning, then you might find it is more convenient to apply Elasticizer before bed. Simply apply the deep conditioning treatment and wrap your hair in a microfibre turban overnight to keep it nice and secure. Then rinse well, shampoo and condition as normal the next day. Frequent use will lead to healthier looking hair with less breakage, allowing you to achieve salon-level results from one at home hair treatment.
Elasticizer treatments are best used regularly, so most people benefit from treating themselves once or twice a week. You will see immediate results from the very first use – but the longer you use it, the better hair will become over time. Elasticizer Booster can be used daily in-between Elasticizer treatments. 
Reviews & Questions
What our customers say...