DETOX & CLEANSE YOUR HAIR & SCALP
WHY CHOOSE VITAMIN C JELLY
Detox & Cleanse your Hair & Scalp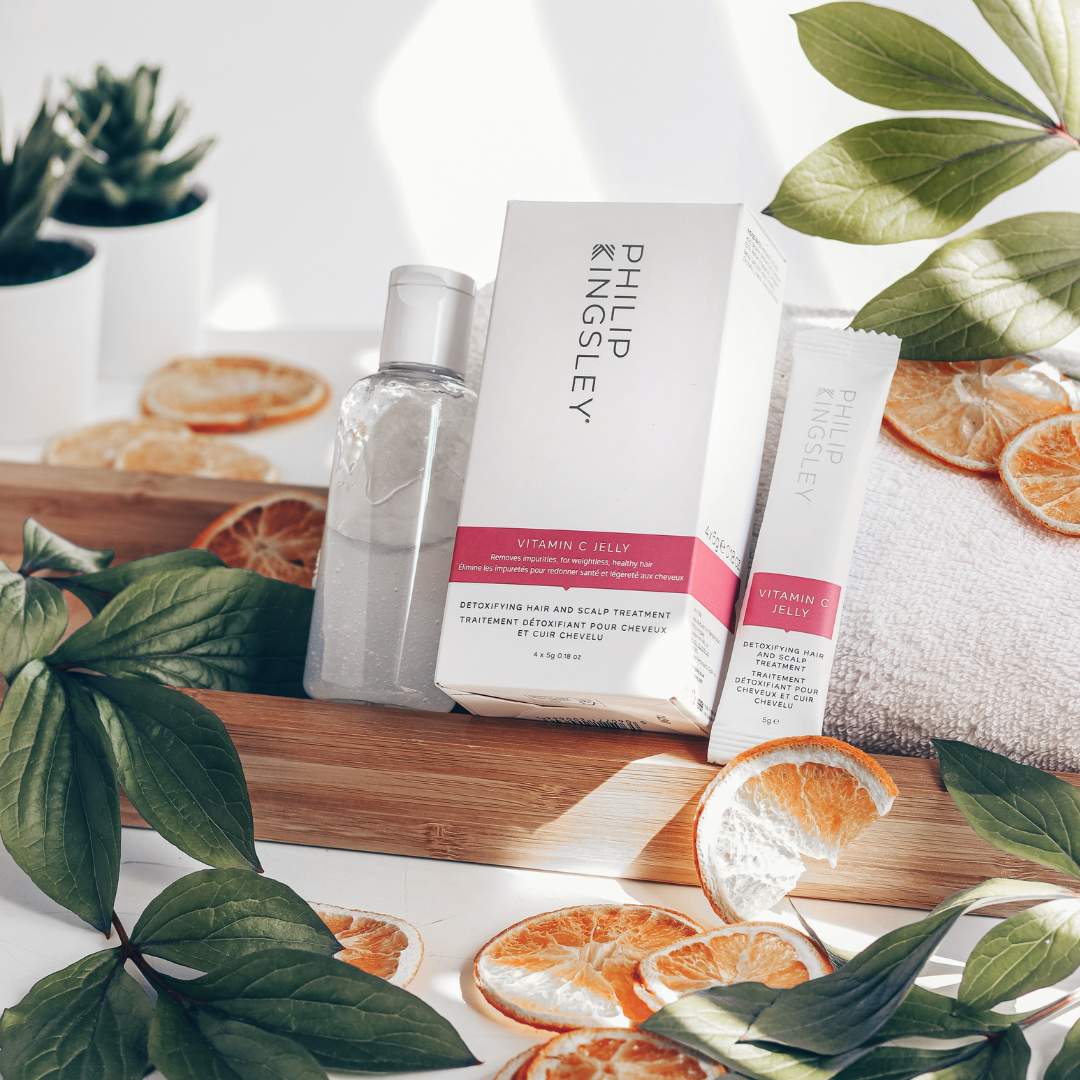 Introducing Vitamin C Jelly
Our unique formula deeply cleanses the hair and scalp, removing impurities caused by hard water minerals, pollution and product build-up. This antioxidant-rich, powder-to-jelly treatment restores hair's natural radiance, revealing strands that feel super-clean, weightless, soft and strong in just five minutes!
Did you know?
Every day our hair and scalp are exposed to external aggressors. Hard water minerals, pollution and products all build up to leave residue, causing dullness, limpness and heaviness.
Who is Vitamin C Jelly for?
Perfect for anyone with limp, lifeless or dull hair. Vitamin C Jelly removes impurities to reveal beautifully soft, weightless, healthy hair. Suitable for both colour-treated and non-colour-treated hair.
"I couldn't have asked for a better product for my hair. I am blown away by the results. This product targets so many hair requirements, it is one of the best hair care products I have ever tried."
"Worked very well as East Anglia has the hardest water in the country. I noticed that after using, rinsing my hair and then applying shampoo, it lathered up so easily. This doesn't normally happen. My hair also felt in great condition and very soft."
"Absolutely love this product, so easy to apply and leaves my hair looking and feeling amazing, silky smooth and shiny."
"I love it so much, my hair has never felt so good. I have hair confidence back all thanks to this amazing jelly."
"My hair was so much easier to style and straighten. My hair looked glossy with a reflective shine"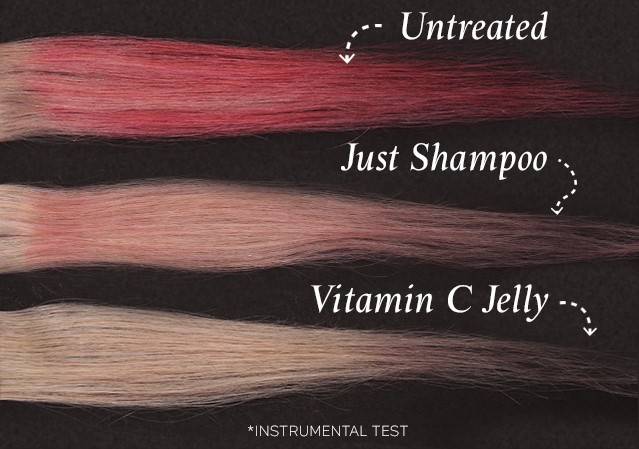 more product build-up removed than shampoo alone*
more mineral build-up from hard water removed than shampoo alone*
more pollution removed than shampoo alone*
3 Steps to Cleansed, Purified & Radiant Hair
Damp hair
with water before applying. Empty one sachet into the bottle and fill with warm water. Shake for 30 seconds until jelly forms.
Apply
the Jelly and work in with your fingertips. Leave on for 5 minutes then rinse thoroughly.
Wash out
with a Shampoo & Condition suited to your hair texture.
DETOXIFYING HAIR & SCALP TREATMENT
Vitamin C is no longer solely reserved for skin care — our detoxifying hair and scalp treatment removes impurities caused by hard water, minerals, pollution and product build-up to reveal hair which feels weightless, soft and strong.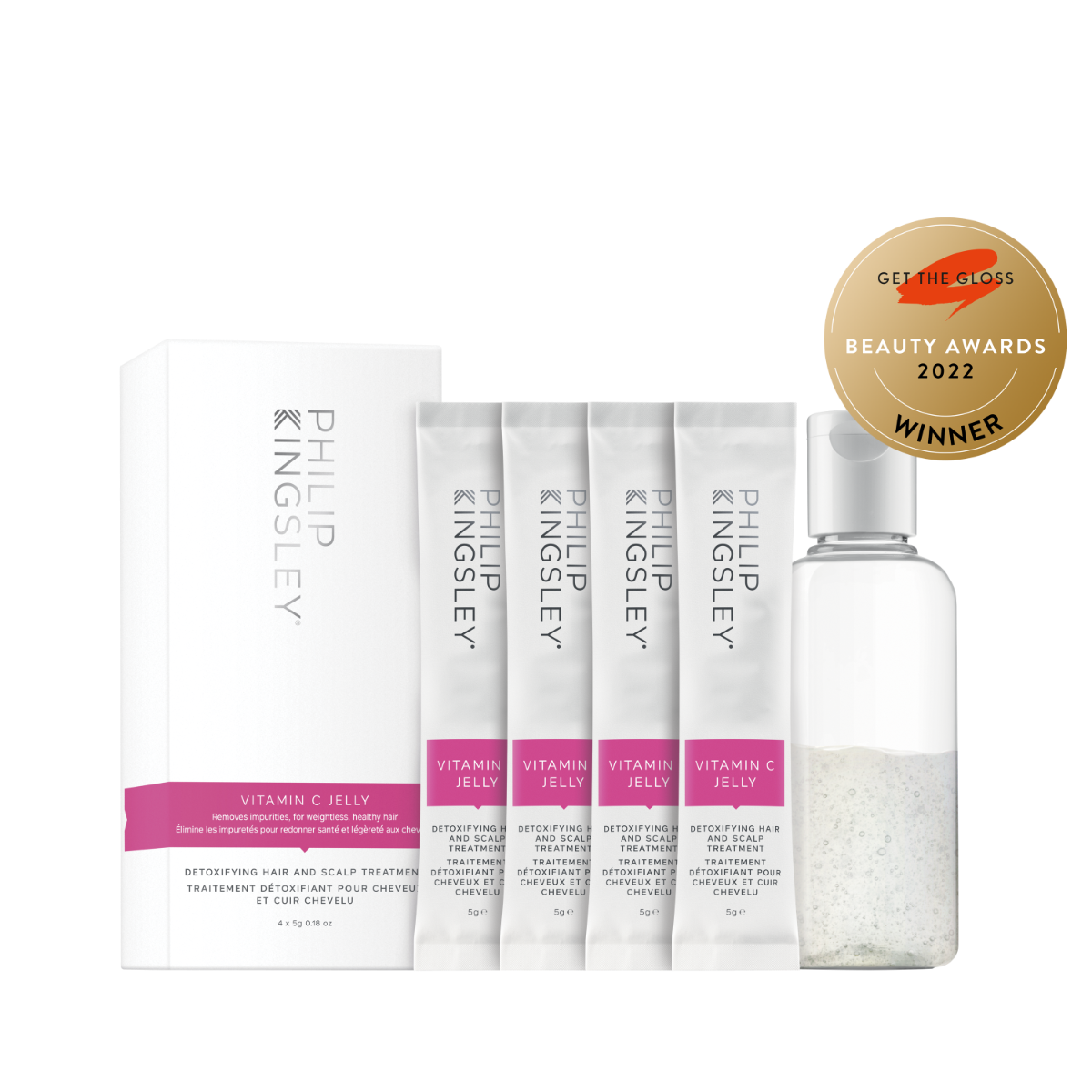 The Secret to Great Hair & Scalp Health
Vitamin C is a hair and scalp saviour, helping to eliminate impurities and build-up when applied topically. Its acidic nature means it can penetrate the hair's cuticle to deeply cleanse and detoxify, restoring hair's radiance, shine and weightlessness. Meanwhile, as a powerhouse antioxidant, it can also protect against free radical damage and prevent oxidative stress on the scalp.